The ZFF Masters are chaired discussions with celebrated personalities from the international film industry. They offer the public a fascinating insight into the creative process and attitude to film of directors, screenwriters, producers and actors. These renowned experts are also available to answer questions from the interested audience.
Ethan Hawke
Ethan Hawke has achieved worldwide renown as an actor and shone with his performances across a wide variety of genres. He first attracted significant attention in Peter Weir's coming-of-age drama DEAD POETS SOCIETY (1989). He demonstrated his sense of romance and humour in BEFORE SUNRISE (1995), and displayed his action-hero prowess in TRAINING DAY. In addition to acting, Hawke pursues many other artistic activities, including as a producer, director and author. He discusses his multifaceted work as part of the ZFF Masters.
Sa, 30.09.23, 16:00, Arena 4, Language: English
Margarethe von Trotta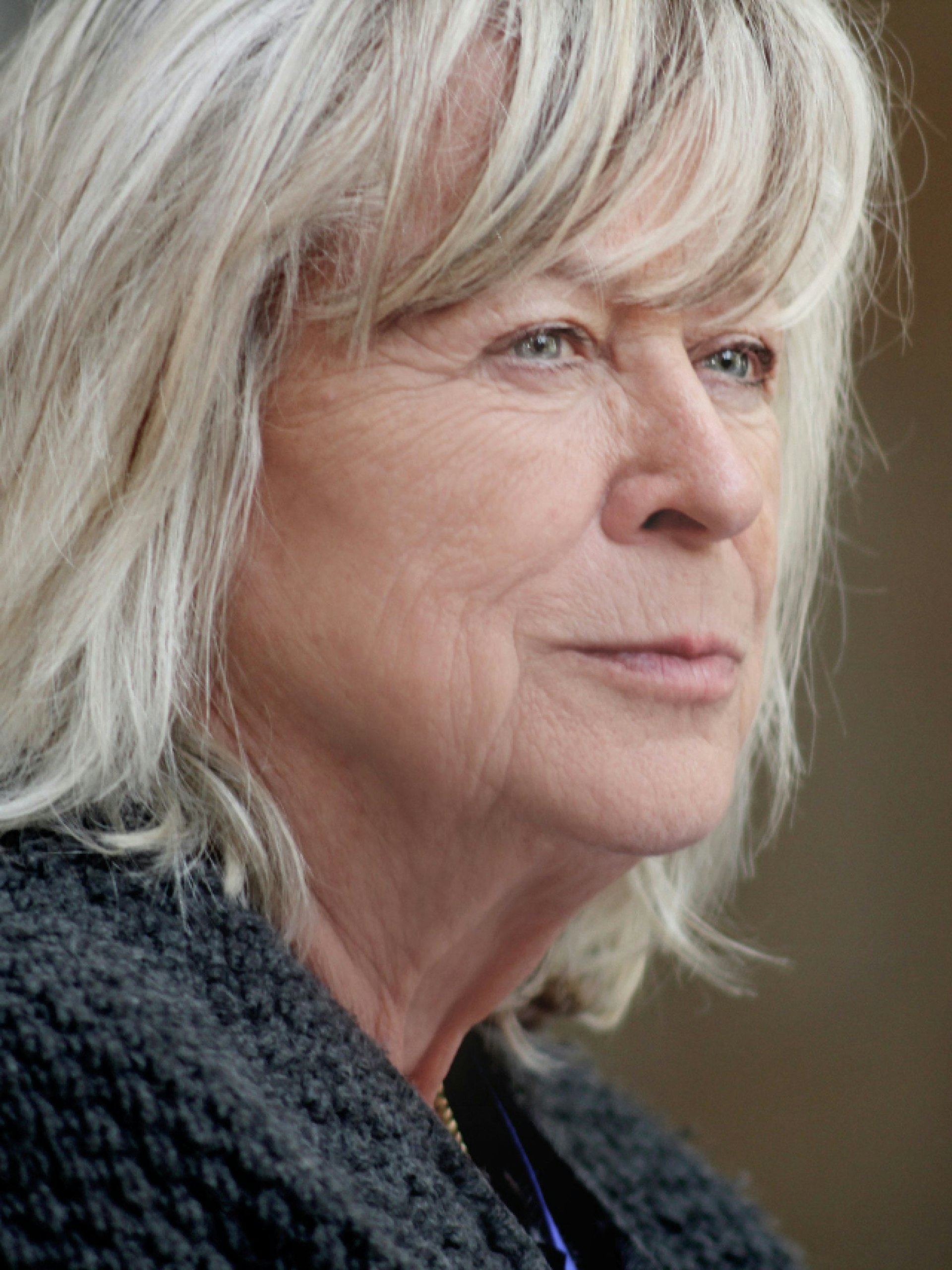 Margarethe von Trotta, the grande dame of German cinema, forged a name for herself as a director, screenwriter and actress. She attracted attention as an actress after appearing in films by Rainer Werner Fassbinder and Volker Schlöndorff. She first stood behind the camera at the end of the 70's, and went on to become one of the world's most renowned female directors. Her list of best-known titles includes DIE BLEIERNE ZEIT (1981), ROSA LUXEMBURG (1986) and HANNAH ARENDT (2012). She offers insights into her life's work as part of the ZFF Masters.
Su, 01.10.23, 17:30, Frame 2, Language: German
Diane Kruger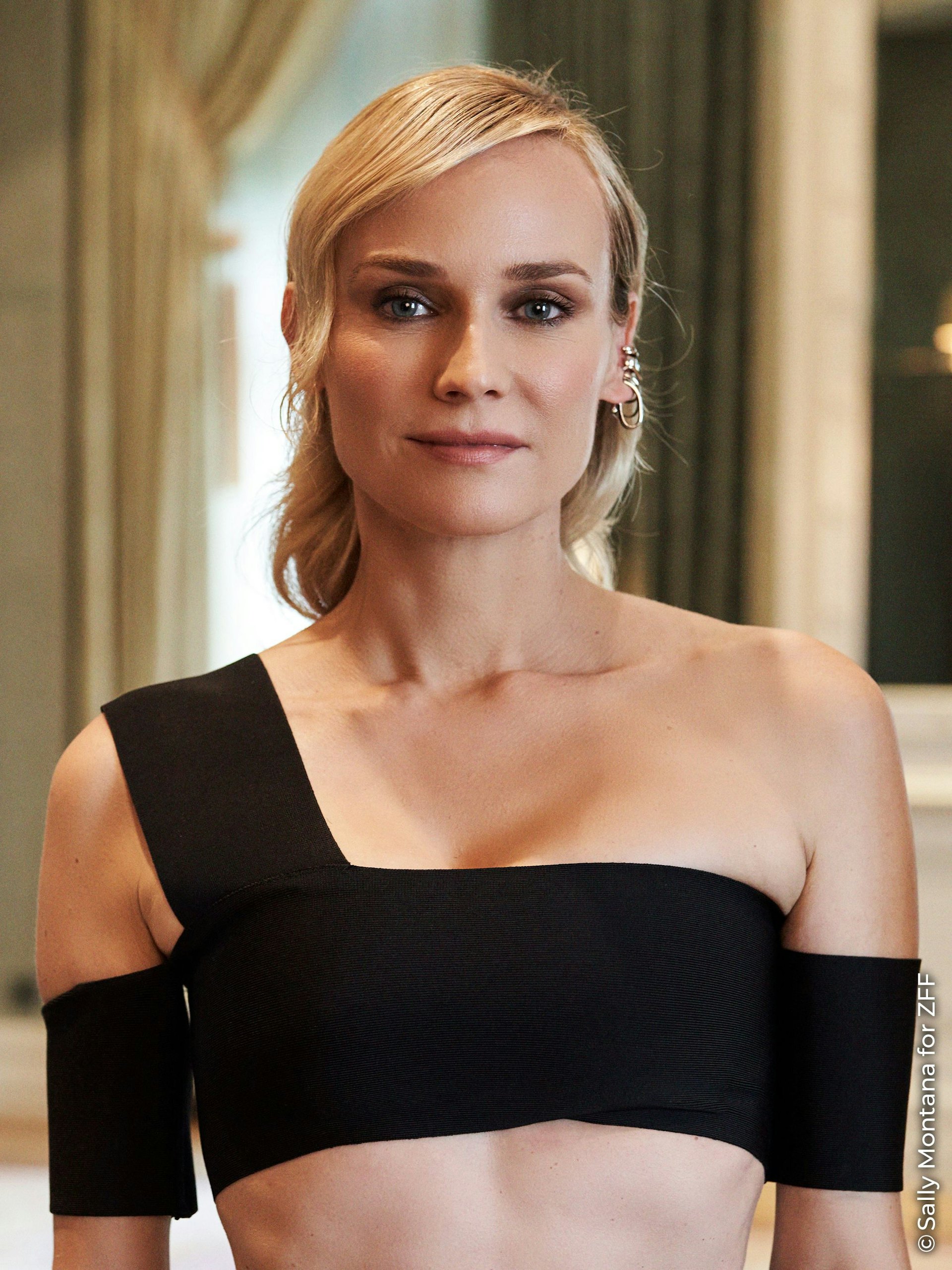 One of cinema's most versatile character actresses, German-born Diane Kruger is regarded as a star both in France and Hollywood. Her international breakthrough came when she played Helen in Wolfgang Peterson's historical drama TROY (2004). She garnered numerous awards for her role as Bridget von Hammersmark in Quentin Tarantino's INGLOURIOUSBASTERDS (2009) and won the Award for Best Actress at Cannes for her role in FatihAkin's AUS DEM NICHTS (2017).
Mo, 02.10.23, 16:00, Arena 4, Language: English
Michael Steiner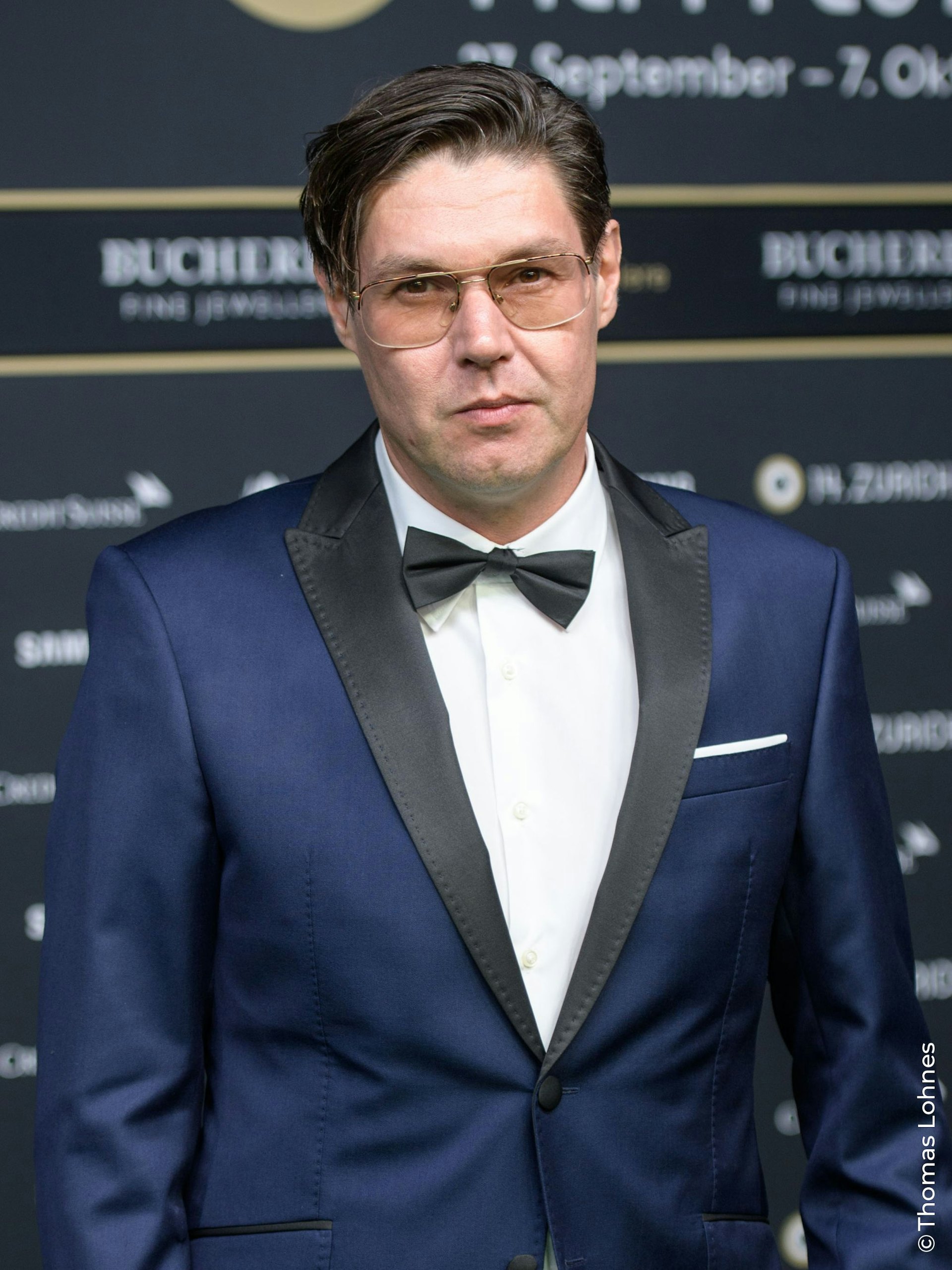 The highly successful director Michael Steiner is one of the most eminent and dazzling figures of the Swiss filmmaking scene. His adventure movie MEIN NAME IST EUGENgarnered the 2006 Swiss Film Award for Best Fiction Film, his comedy WOLKENBRUCHwas Switzerland's official entry for the 2019 Oscars and, most recently, his hostage drama UND MORGEN SEID IHR TOT (2021) caused a sensation. He presents his latest production EARLY BIRDS as a world premiere at the ZFF and offers insights into his filmmaking as part of the ZFF Masters.
Tu, 03.10.23, 14:00, Frame 2, Language: German
Mads Mikkelsen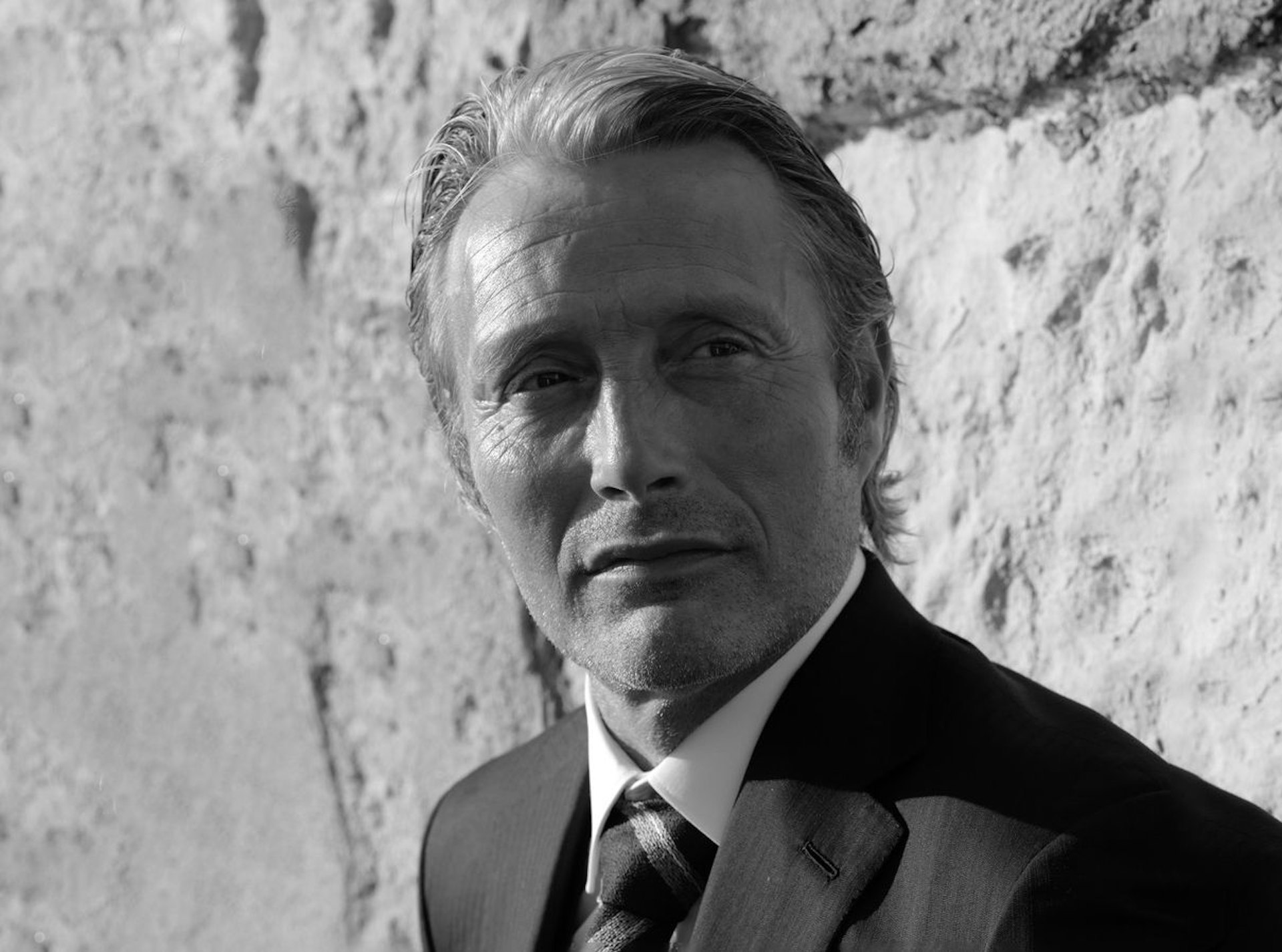 Mads Mikkelsen has established himself as an irresistible character actor. On the one hand, through his appearance in Danish auteur films such as PUSHER by Nicolas Winding Refn, ADAM'S APPLES by Anders Thomas Jensen or THE HUNT by Thomas Vinterberg. But he has also been able to establish himself in Hollywood and has thrilled a wide audience - among others in STAR WARS ROGUE ONE, INDIANA JONES AND THE DIAL OF DESTINY or also in the 007 adventure CASINO ROYALE. During the ZFF Masters Mikkelsen will present his new film THE PROMISED LAND and talk about his long career.
Fr, 06.10.23, 13:45 Uhr, Arena 4, Language: Englisch
Previous ZFF Masters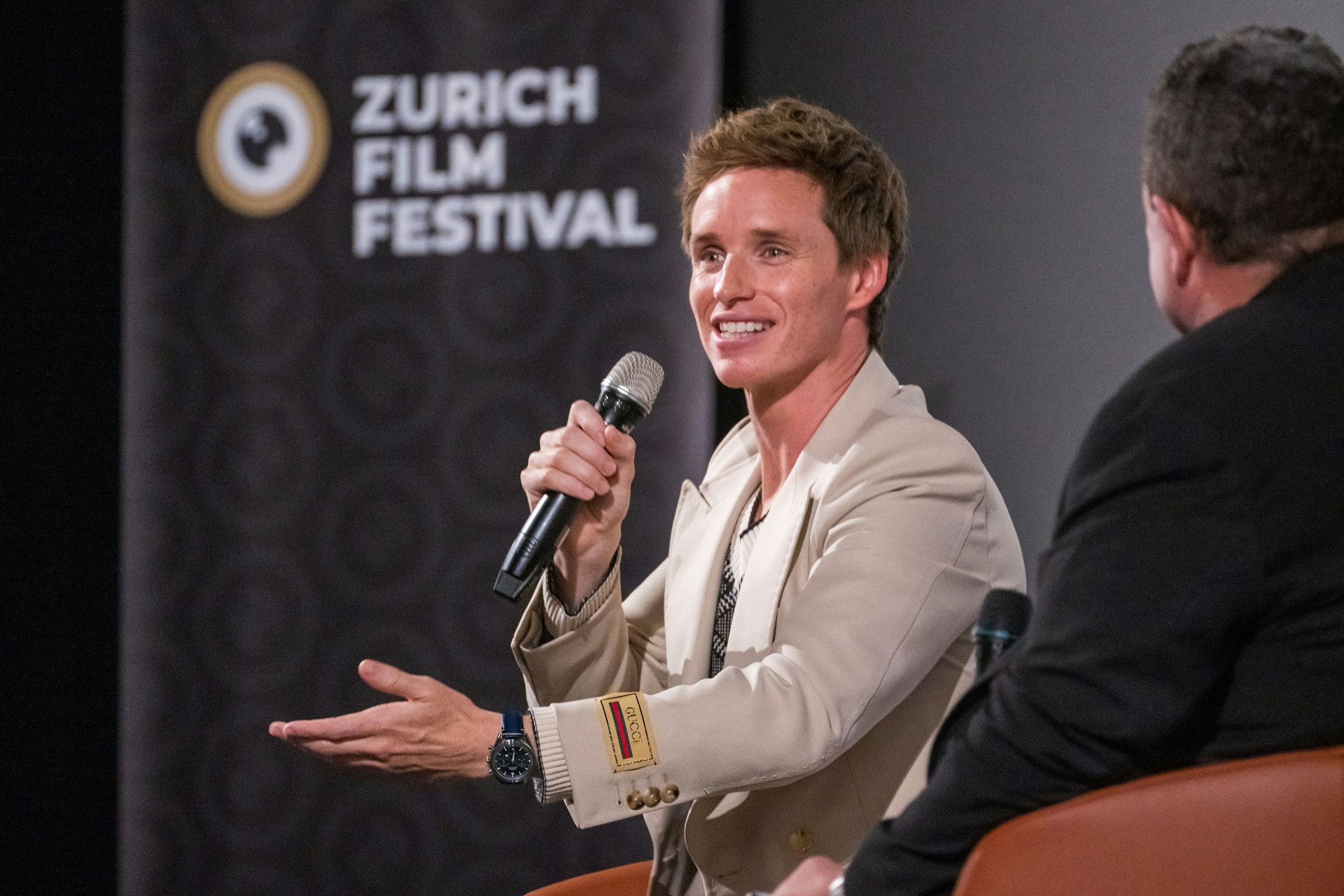 The multitalented British actor and Oscar winner Eddie Redmayne shines on the world's cinema screens and theater stages. He gained fame with his role in LES MISERABLES (2012) and went on to win the Oscar for Best Actor in a Leading Role for his portrayal of Stephen Hawking in THE THEORY OF EVERYTHING (2014); his role in THE DANISH GIRL (2015) earned him a further Oscar nomination. He presented his latest film THE GOOD NURSE at the ZFF.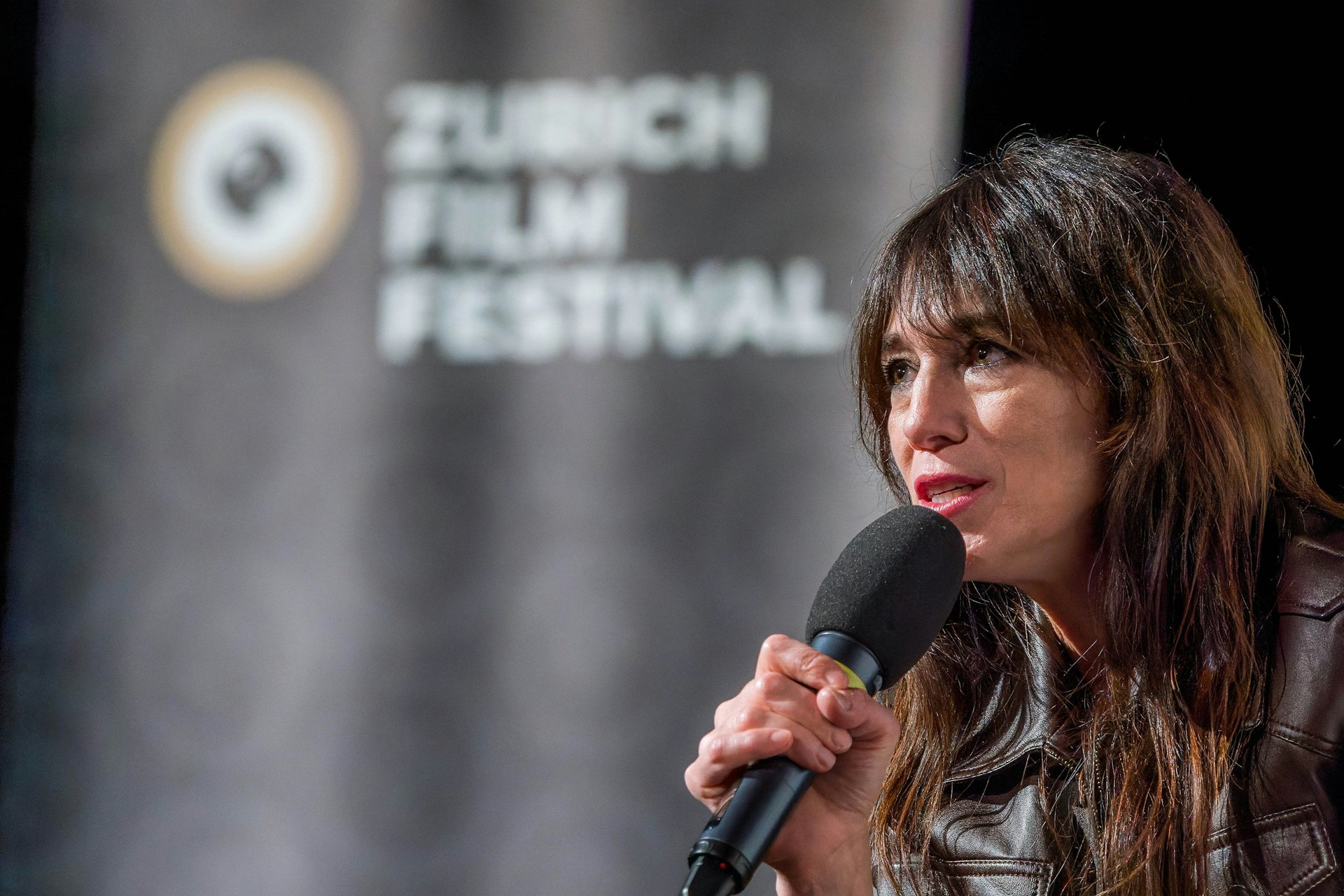 She is one of the most versatile actresses in European cinema: Two-time César winner Charlotte Gainsbourg also proved her talent in international productions like JANE EYRE (1996) and I'M NOT THERE (2007). She enjoys a long-standing collaborative relationship with Lars von Trier: She received the Award for Best Actress at Cannes for ANTICHRIST (2009), followed by leading roles in MELANCHOLIA (2011) and NYMPHOMANIAC (2013). At the ZFF, she talked about her multifaceted career.
British actor Sir Ben Kingsley has conquered the big screen with his unique expressiveness. In 1982, he achieved worldwide fame with his Oscar-winning lead role in the epic movie GANDHI. He subsequently worked with such directors as Steven Spielberg (SCHINDLER'S LIST, 1993), Roman Polanski (DEATH AND THE MAIDEN, 1994) and Martin Scorsese (SHUTTER ISLAND, 2010). As part of the ZFF Masters, the Golden Icon Award winner talked about his impressive artistic oeuvre. The conversation was held online.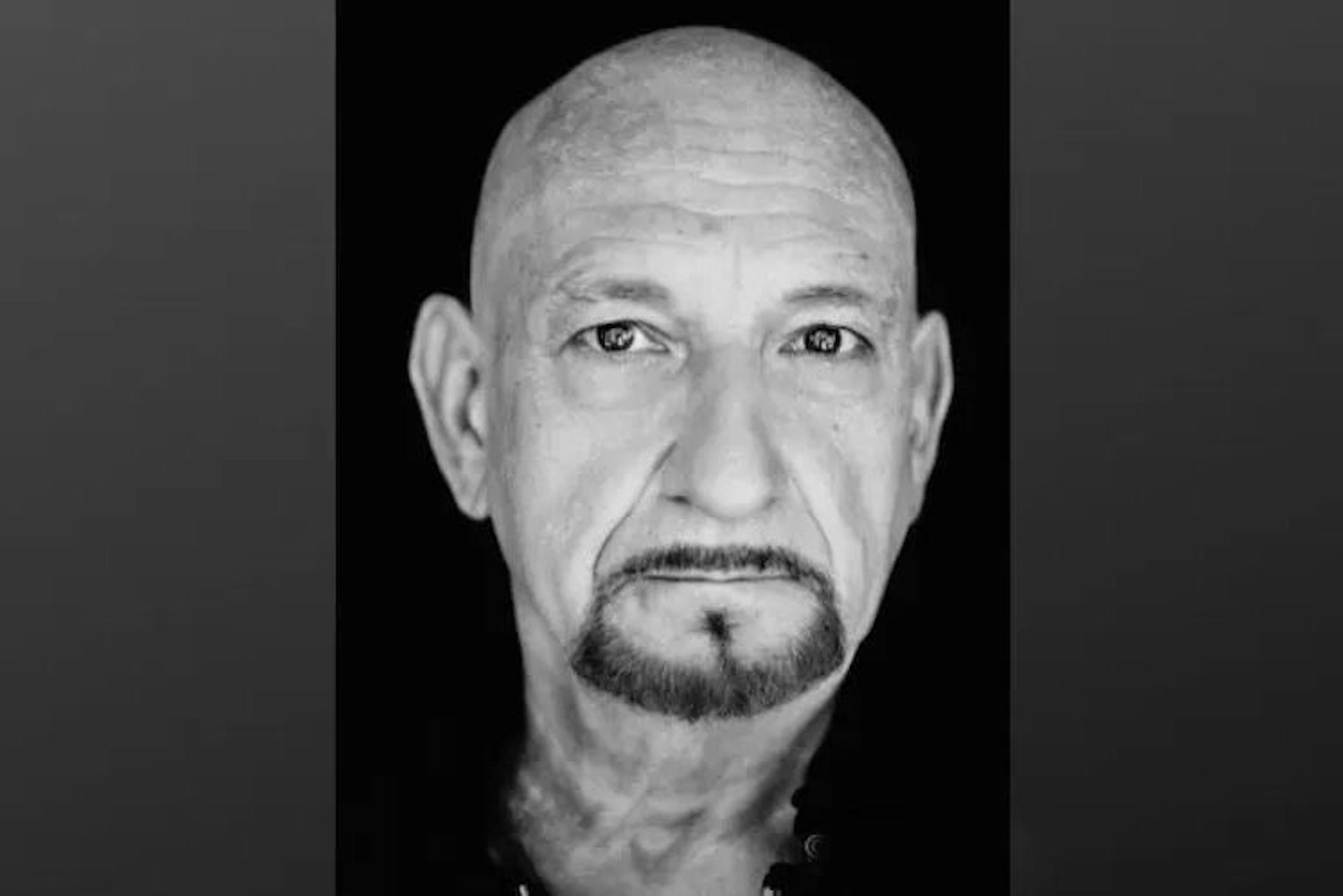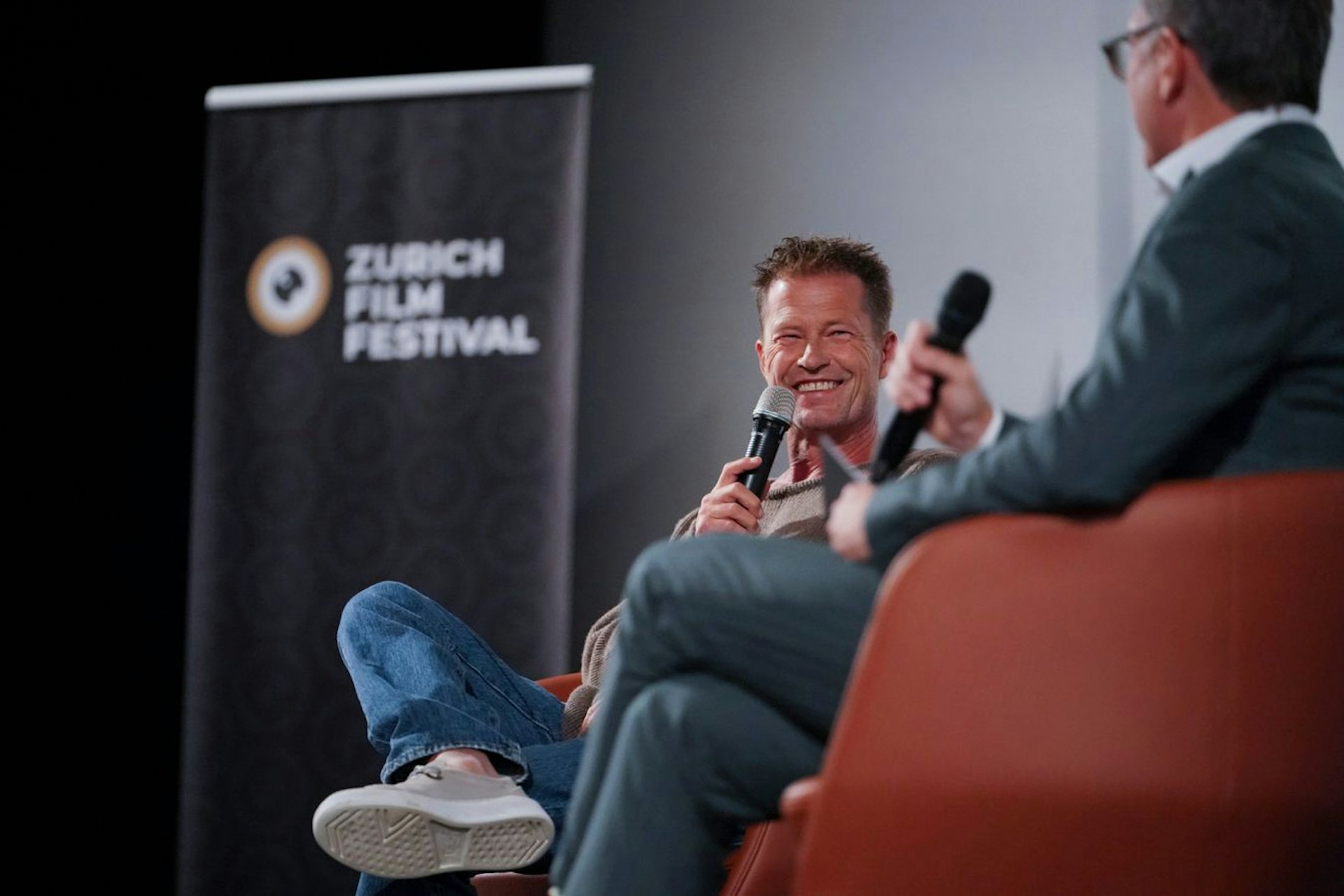 Multi-talented Til Schwieger is the biggest German film star of the present day: He won the hearts of audiences as an actor with comedies like DER BEWEGTE MANN (1994) and DAS SUPERWEIB (1996), but has also enjoyed great success as a producer and director, for example with KEINOHRHASEN (2007) and HONIG IM KOPF (2014). For the second time at ZFF, Til Schweiger talked in the ZFF Masters about his experiences in the German and international film businesses. He also presented his latest movie LIEBER KURT.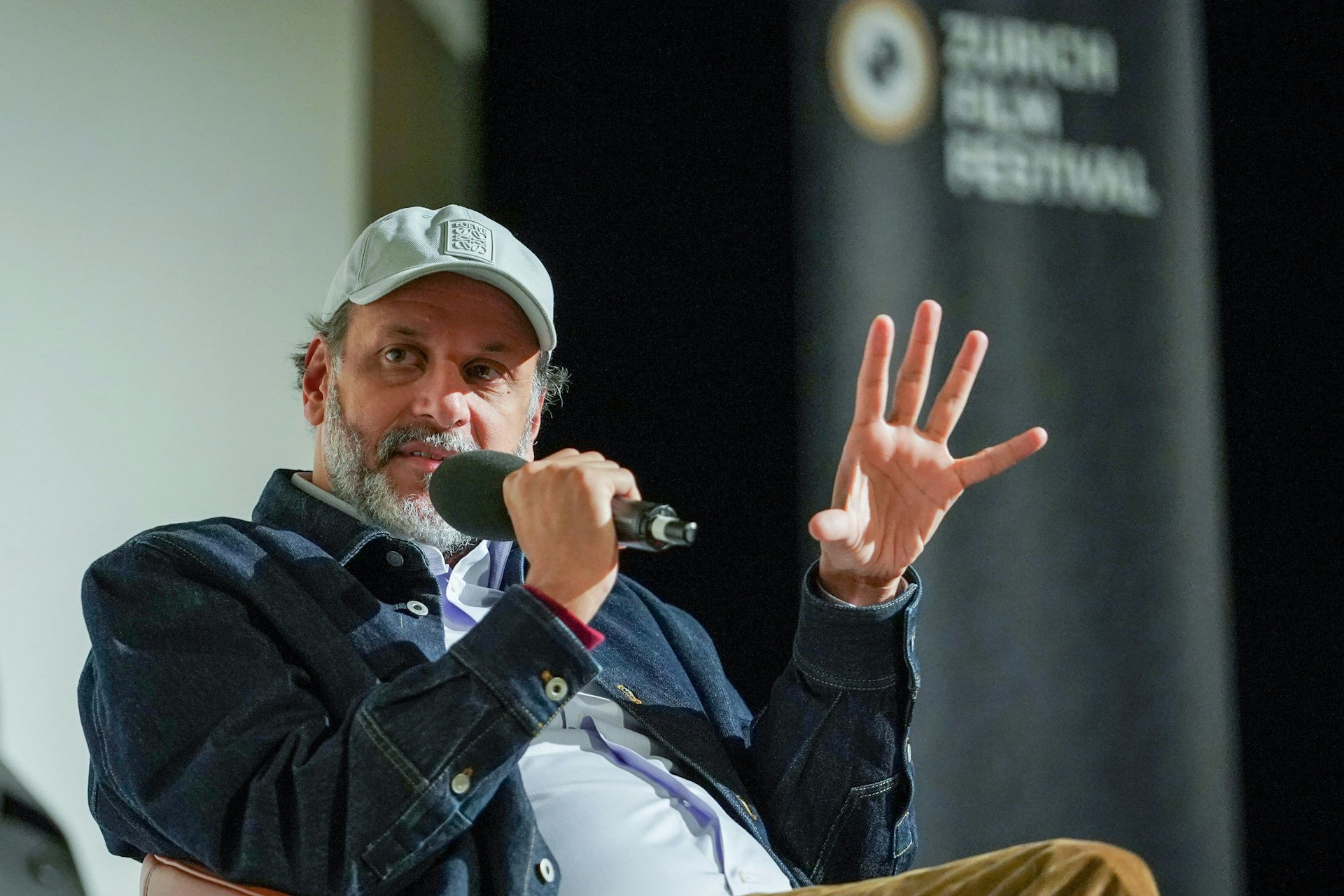 The Italian master director Luca Guadagnino serves a range of different genres with his artistic virtuosity. He gained worldwide fame with IO SONO L'AMORE (2009) and A BIGGER SPLASH (2015). The collaboration with actor Timothée Chalamet began with the four-time Oscar-nominated drama CALL ME BY YOUR NAME (2017), and continues in his most recent production BONES AND ALL (2022). As part of the ZFF Masters, Guadagnino provided insights into his multifaceted work.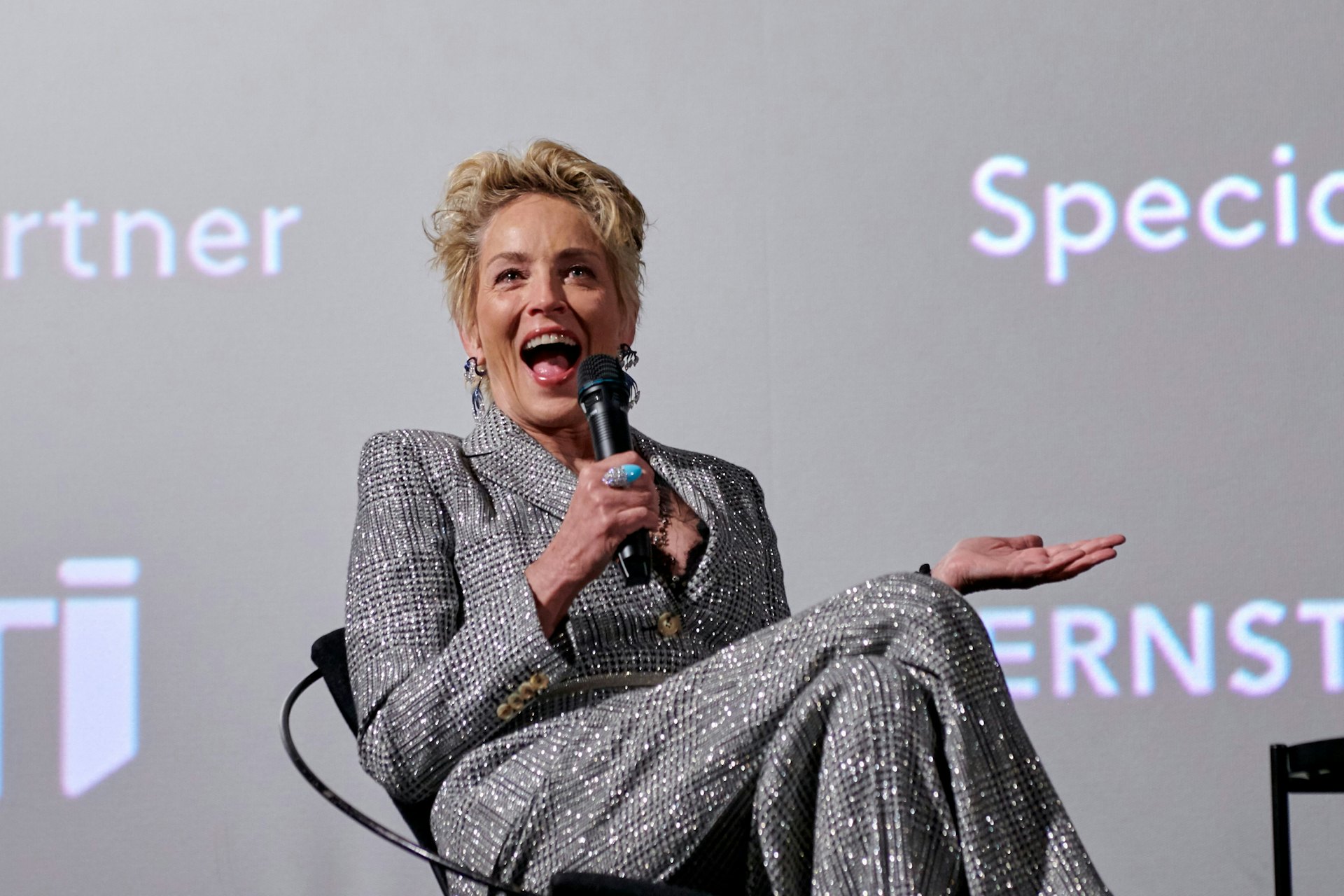 Sharon Stone has conquered the big screen with her irresistible charm, great human depth and acting versatility. She delivered an iconic performance as the femme fatale in the 1992 movie BASIC INSTINCT, but refused to be typecast as a man-eating vamp and established herself as a highly versatile character actress. She won an Oscar Nomination and a Golden Globe for Best Leading Actress for her performance in Martin Scorsese's CASINO. The Golden Icon recipient chats about her career and her commitment to equal rights for women in Hollywood during her ZFF Masters session.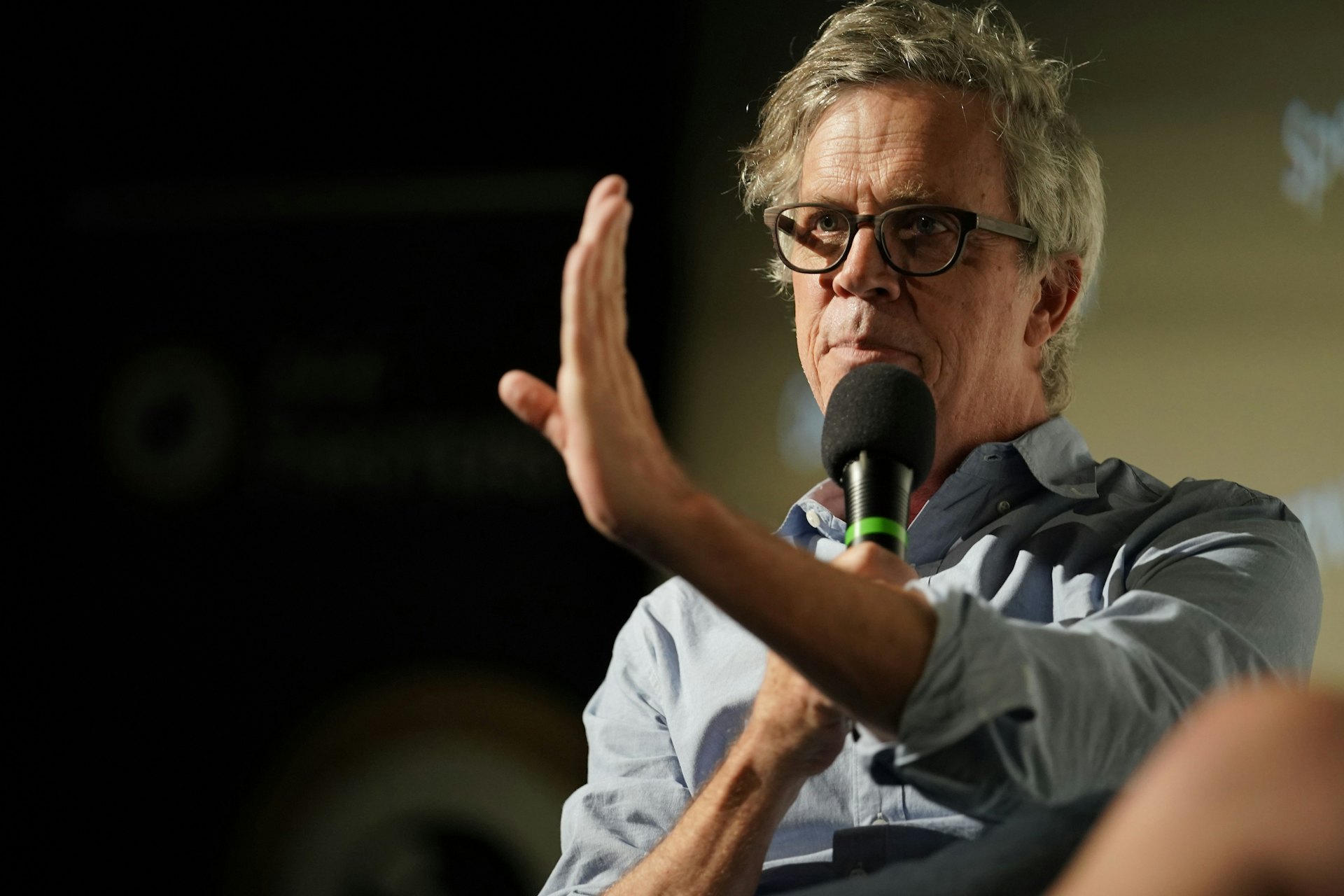 Todd Haynes is one of the most exciting cineastes of American independent cinema. Born in Los Angeles in 1961, the screenwriter and director is considered a vanguard of the 1990s New Queer Cinema movement. Todd Haynes' uncompromising and often sublimely erotic movies expertly subvert traditional narrative structures. His multi award-winning body of work includes the Bob Dylan biopic I'M NOT THERE and the romantic drama CAROL. He discusses his successful career and chats about his documentary film debut THE VELVET UNDERGROUND at the ZFF.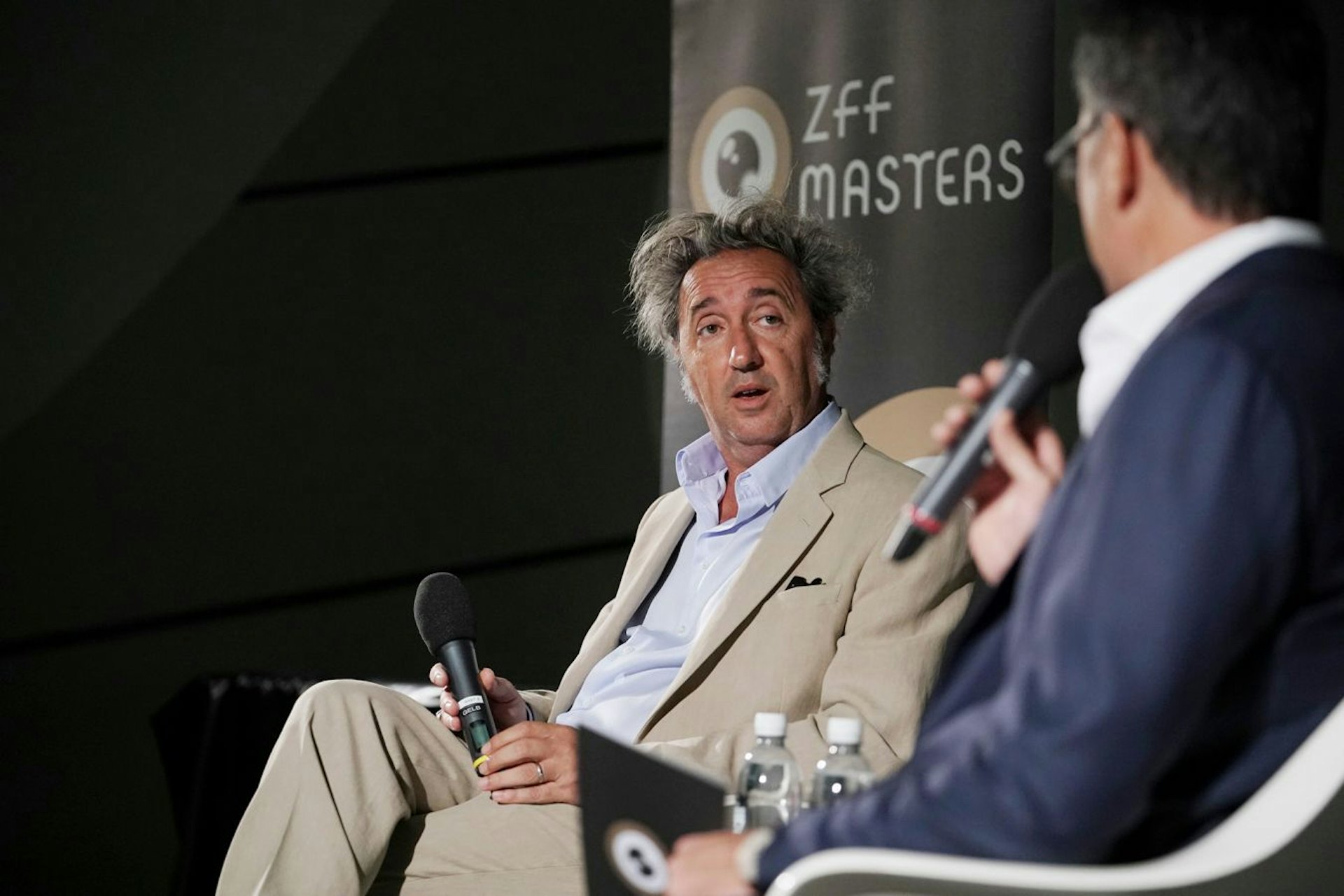 Paolo Sorrentino's work ignites a firework of aesthetic imagery that captures the spirit of Italy with an anthropological eye. Over the approximately 20 years of his career, the Naples-born director has created movies that delight both audiences and critics alike, and give testimony to his great artistic range. The critically acclaimed LA GRANDE BELLEZZA won him an Oscar for Best Foreign Language Film. Sorrentino offers an insight into his cinematic work and discusses his new, autobiographic film È STATA LA MANO DI DIO during his ZFF Masters session.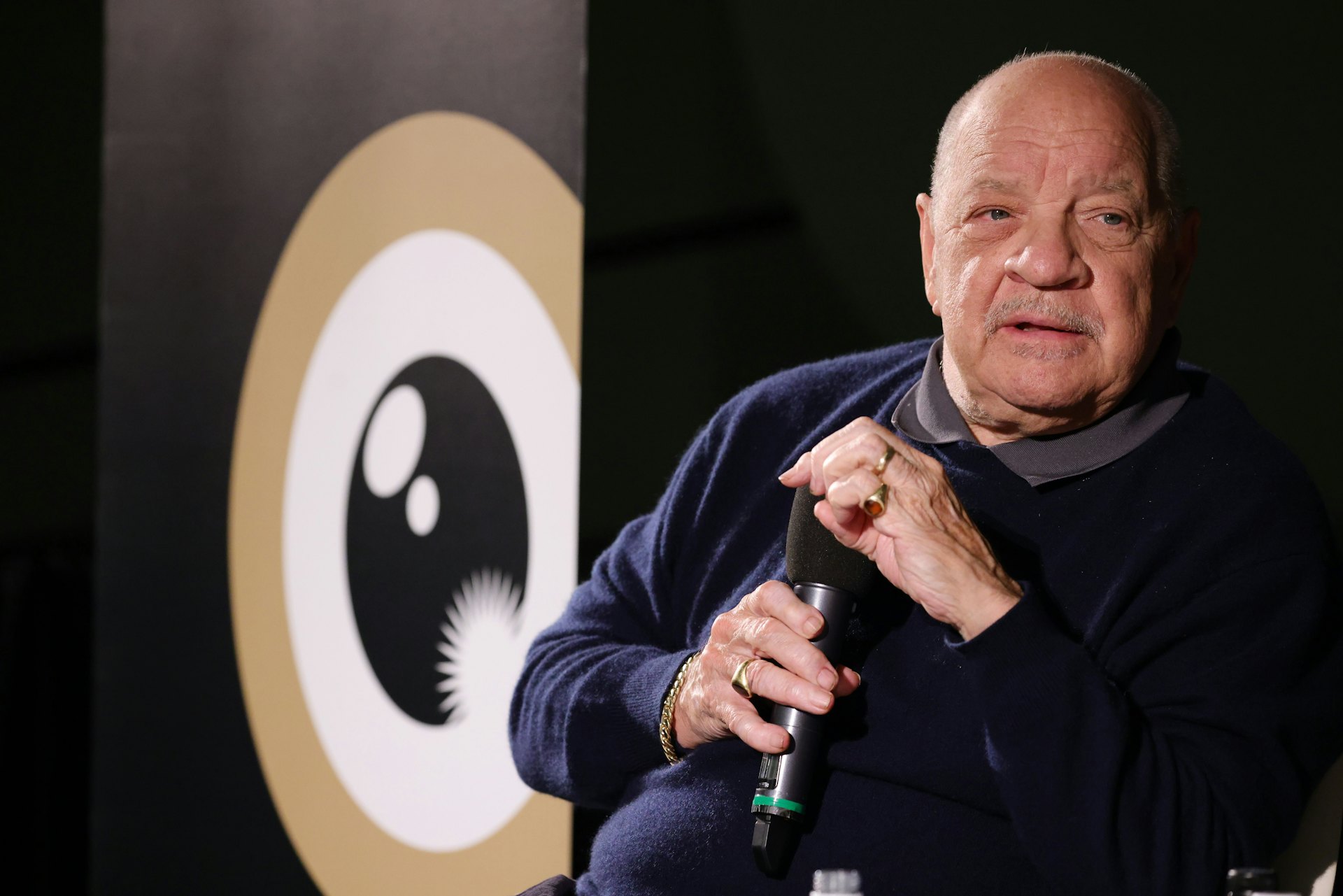 Widely regarded as an icon of New Hollywood, the American director and screenwriter Paul Schrader wrote himself into cinema history, when he penned the screenplays for Scorsese's TAXI DRIVER and RAGING BULL. His own directorial works, such as AMERICAN GIGOLO, have also garnered him much attention. His other works include such movies as the horror movie CAT PEOPLE and the drama FIRST REFORMED, which won an Oscar Nomination for Best Original Screenplay. The winner of this year's Lifetime Achievement Award uses his ZFF Masters Session to talk about his impressive body of work.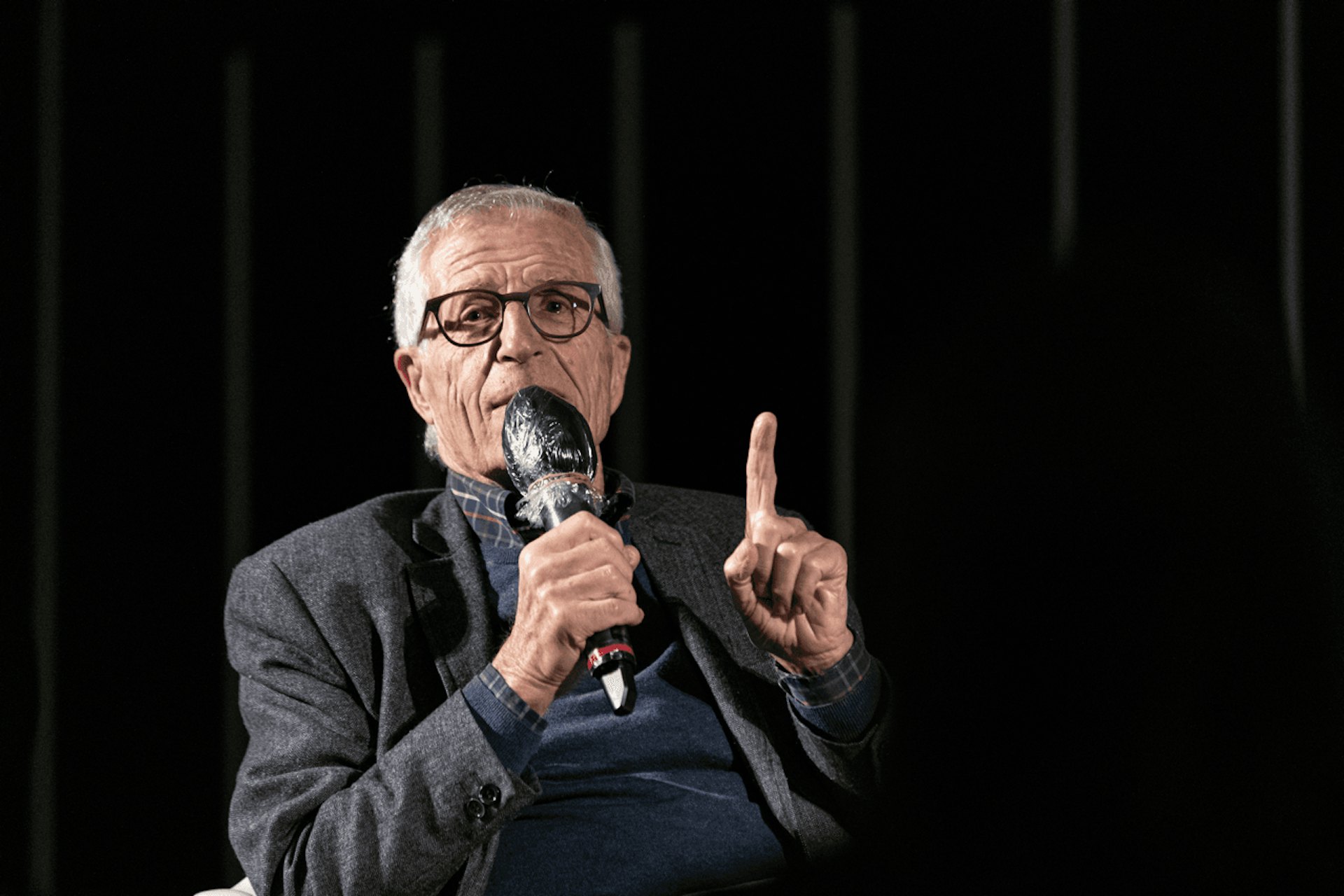 Rolf Lyssy's impressive oeuvre of feature and documentary films makes him one of Switzerland's most outstanding filmmakers. His masterpiece DIE SCHWEIZER- MACHER still remains the most successful Swiss movie to date. In addition to such hit dialect comedies as TEDDY BÄR and LEO SONNYBOY, his work also addresses more serious social issues, as seen in DIE LETZTE POINTE. Lyssy will discuss the ups and downs of his career and his latest feature film EDEN FÜR JEDEN.
The guitarist, composer and music producer's breakthrough came when he penned the catchy title song for the 1984 hit movie Ghostbusters. On the occasion of the world premiere screening of the documentary film WHO YOU GONNA CALL?, the Emmy Award-winner will talk about the road he took from the streets of Detroit – and the racism he experienced there – to the Walk of Fame, and offer insight into his work in (film)music. The event is part of the SoundTrack_Zurich congress.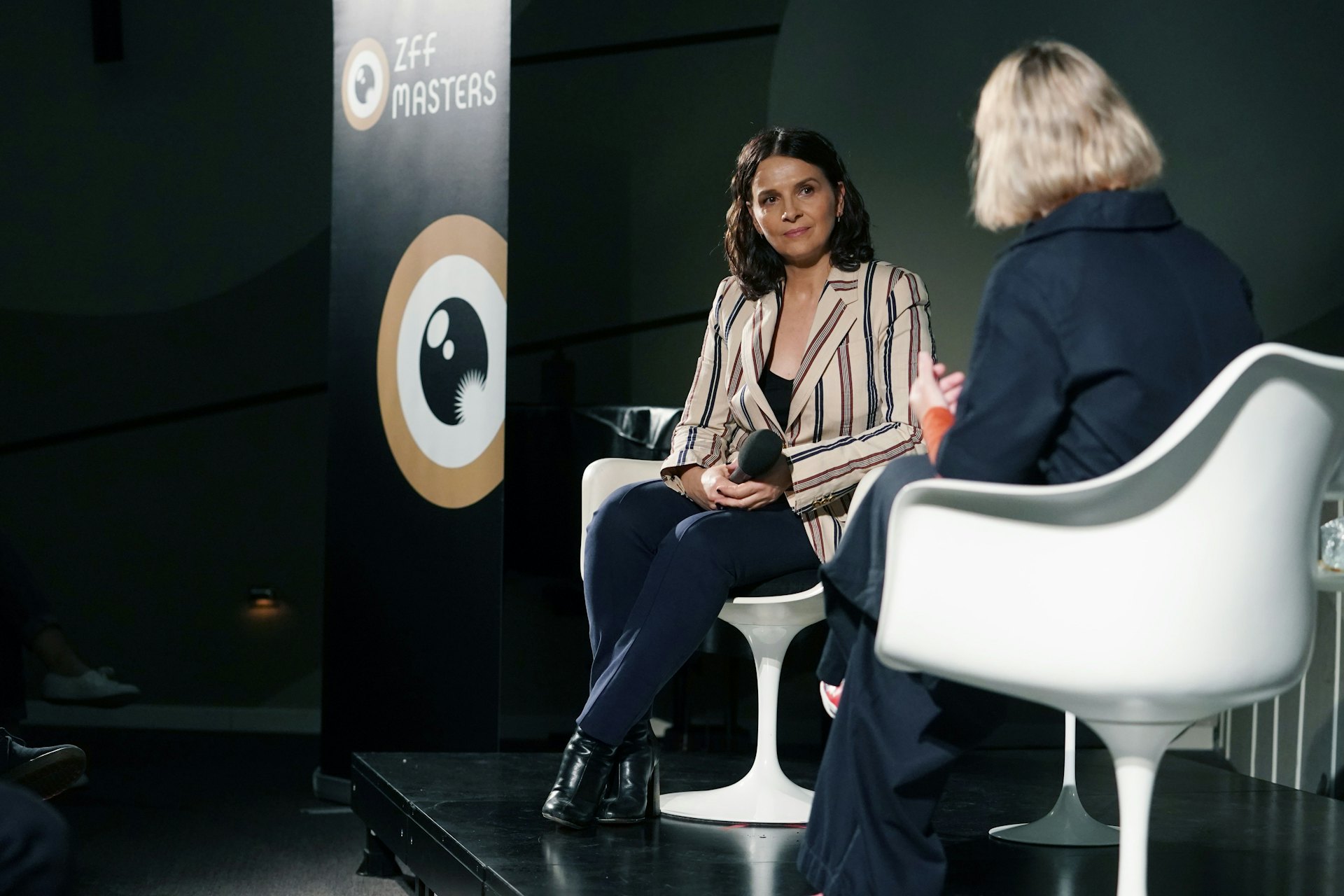 The icon of French cinema has stood in front of the camera for directorial greats such as Jean-Luc Godard, Louis Malle and Olivier Assayas. Juliette Binoche received an Oscar for her in role in THE ENGLISH PATIENT (1997), and a further Oscar Nomination in 2000 for her performance in CHOCOLAT. The Golden Icon Award recipient will discuss her success in the film business.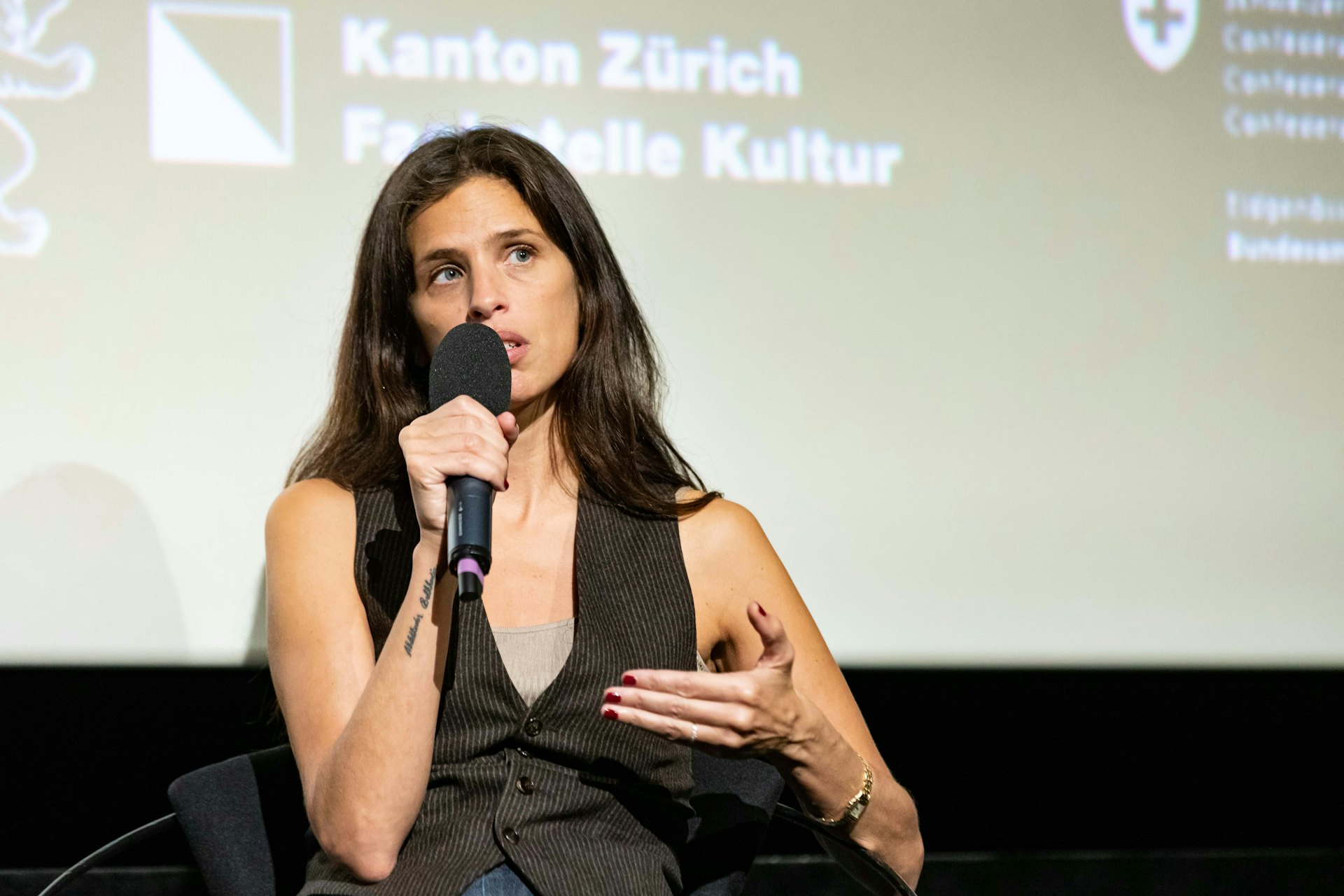 Be it in her role as an actress, screenwriter or director, this multitalented Frenchwoman has a very impressive list of credits. Her directorial work POLISSE (2011) won the Jury Award at Cannes in 2012, and her next movie MON ROI re- ceived a Golden Palm nomination, also at Cannes, in 2015. She will talk about her autobiographical new film ADN and her path to the very top of the film business.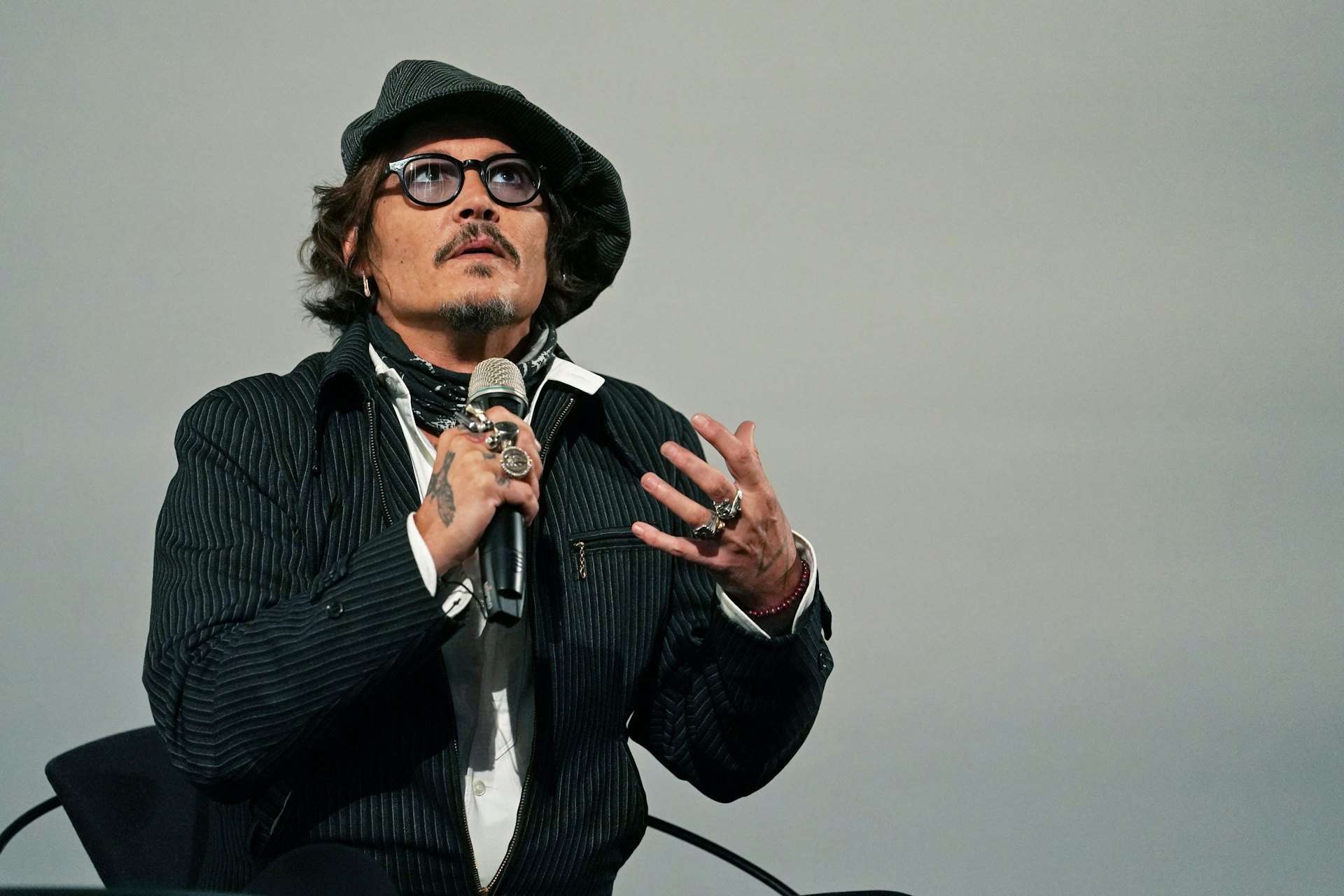 He's back! After his visit in 2018, the US acting star and rock musician Johnny Depp is back at the Zurich Film Festival. He will be presenting his documentary CROCK OF GOLD: A FEW ROUNDS WITH SHANE MCGOWAN, which he helped produce. Johnny Depp will be present at the ZFF Masters for a moderated talk.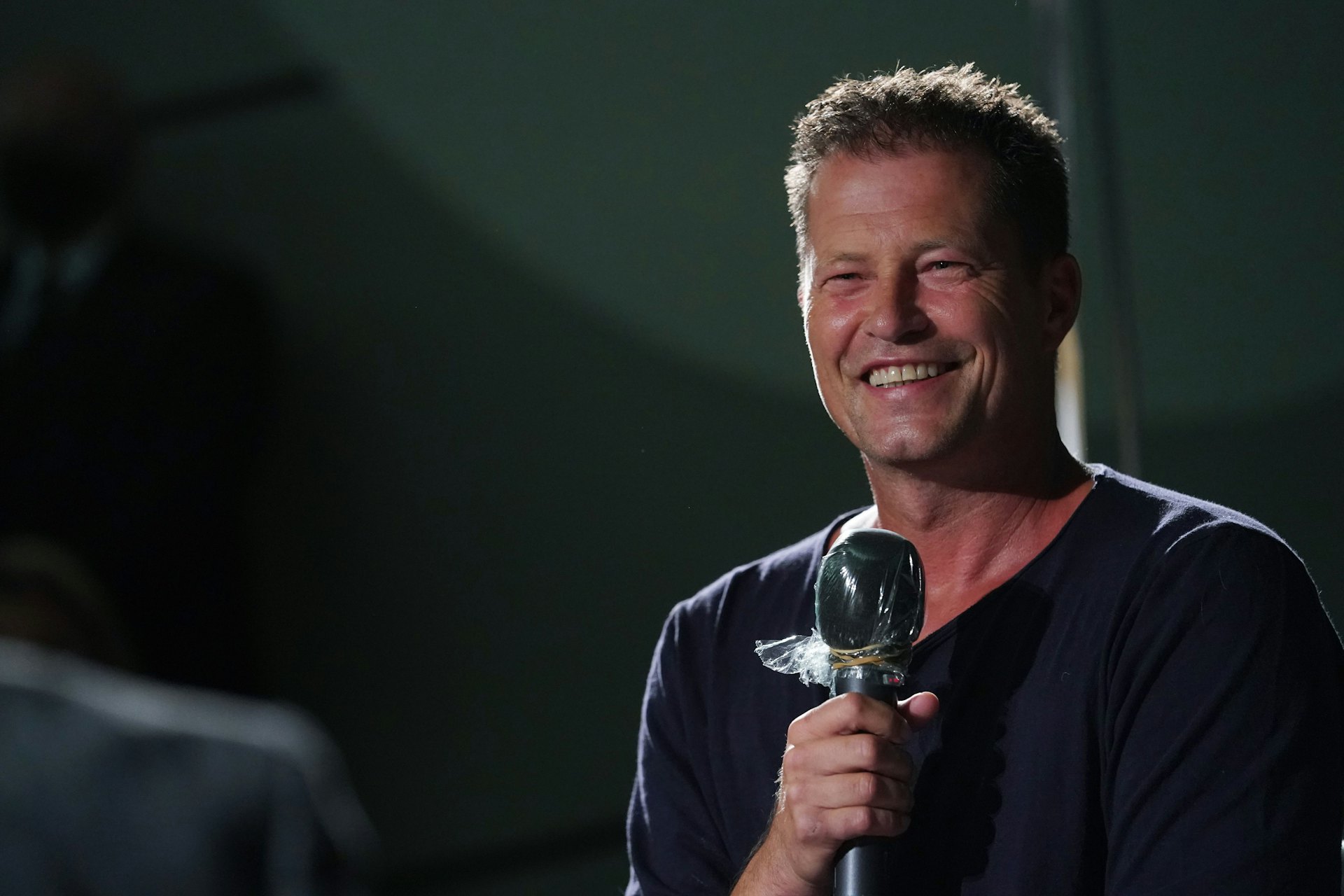 Til Schweiger captured the public's heart with comedies such as DER BEWEGTE MANN and DAS SUPERWEIB. He worked as the producer and director of big hit movies like KEINOHRHASEN and HONIG IM KOPF. He will talk about his experiences in the German and international film businesses.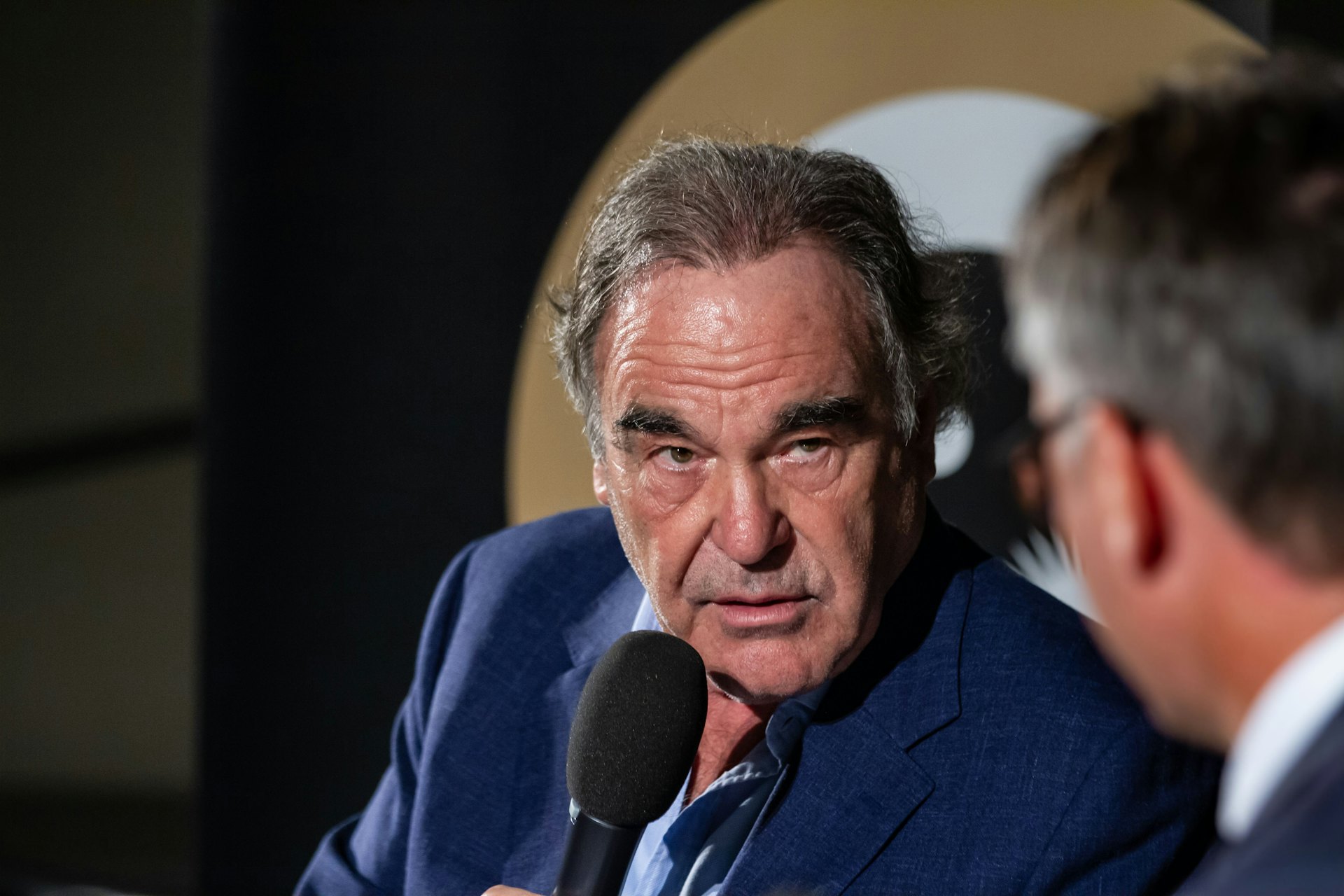 Oliver Stone last appeared at ZFF three years ago to present his film SNOWDEN. This eccentric filmmaker now returns with two films. He presents his restored version of THE DOORS, which captures the 60s with a new visual and aural vibrancy and, in his ZFF Masters session, Stone talks about his four-part documentary film series THE PUTIN INTERVIEWS (2017), which sees him get surprisingly close to the Russian President at the Kremlin. His humorous and laid-back narrative style leaves us time and again antagonised: a talk with Oliver Stone is guaranteed to loosen our "moral reserves".
The American acting legend honours us with a second visit – this time with his latest film THE BURNT ORANGE HERESY, in which he stars alongside Mick Jagger. Sutherland's Masters session will tie in with that of last year to give us a very personal insight into his own work – he did, after all, appear in front of the camera for such director greats as Robert Altman, Federico Fellini, Clint Eastwood and Robert Redford, and perform alongside such legends as Dustin Hofmann, Marlon Brando and Jane Fonda. We look forward with great excite- ment to his solo performance in Zurich.
Roland Emmerich is a master of the staged catastrophe: German- born Emmerich has made his mark on Hollywood's sci-fi world with such movies as INDEPENDENCE DAY (1996), GODZILLA (1998) and THE DAY AFTER TOMORROW (2004). He has been a screen- writer and director of blockbuster movies for more than 40 years now – and he's not finished yet at all. In Emmerich's Masters session, we discover how he went from the HFF Munich – where he shot his debut DAS ARCHE NOAH PRINZIP (1984) – to Los Angeles, and hear first-hand about the challenges of his career.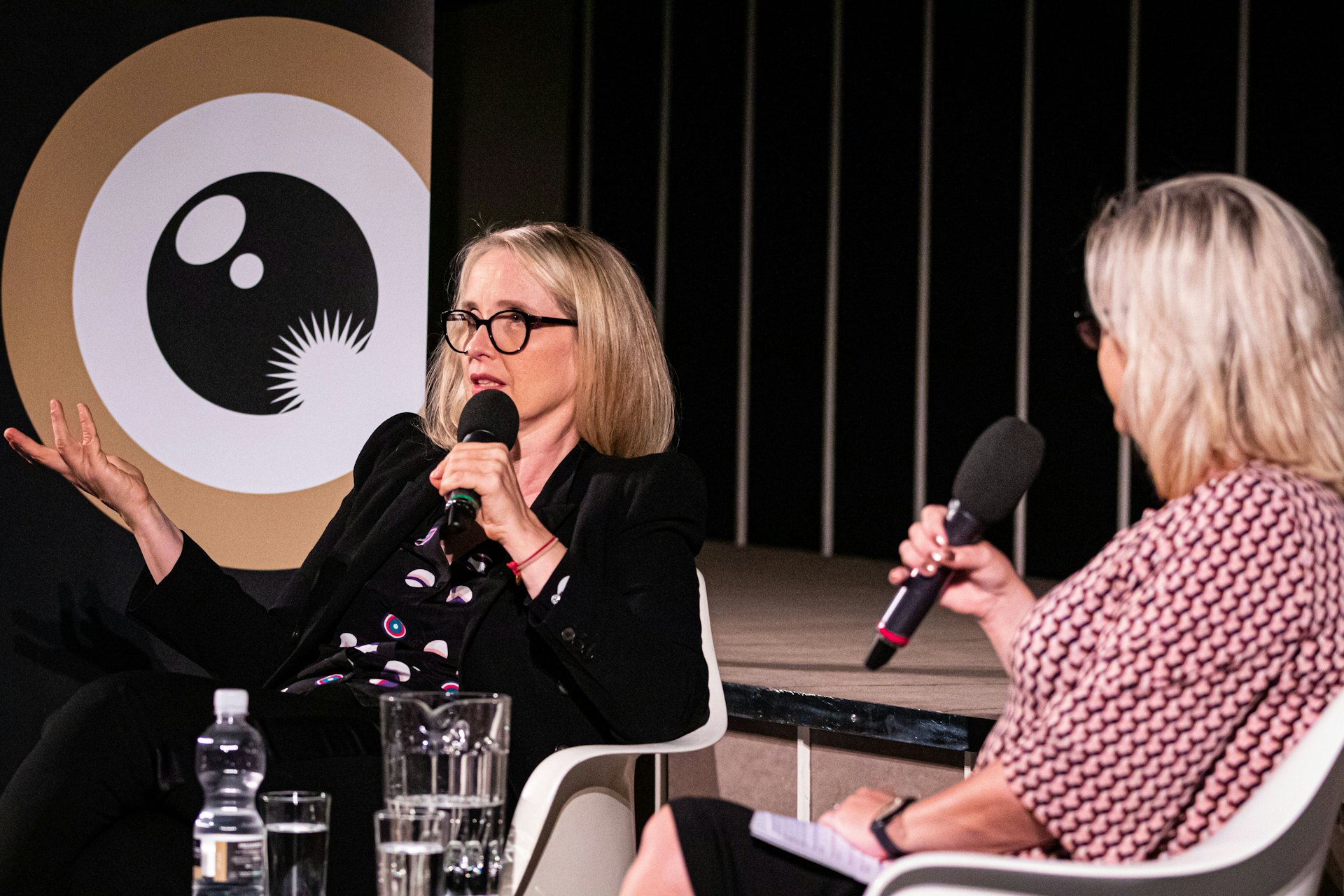 Director Bertrand Tavernier once said she's like a crystal, carrying within her both purity and strength in equal measure. This French- woman can look back on a truly multifaceted career. After being disco- vered at the age of 14 by Jean-Luc Godard, she went on to appear in front of the camera for such renowned filmmakers as Agnieszka Holland, Jim Jarmusch and Richard Linklater. She is also known as the director of 2 DAYS IN PARIS (2007). Now the director, author and actress is visiting us with her latest film MY ZOE, the idea for which she had 20 years ago during a conversation with Krzysztof Kieślowski. We're excited to hear what she has to say about the film's long development.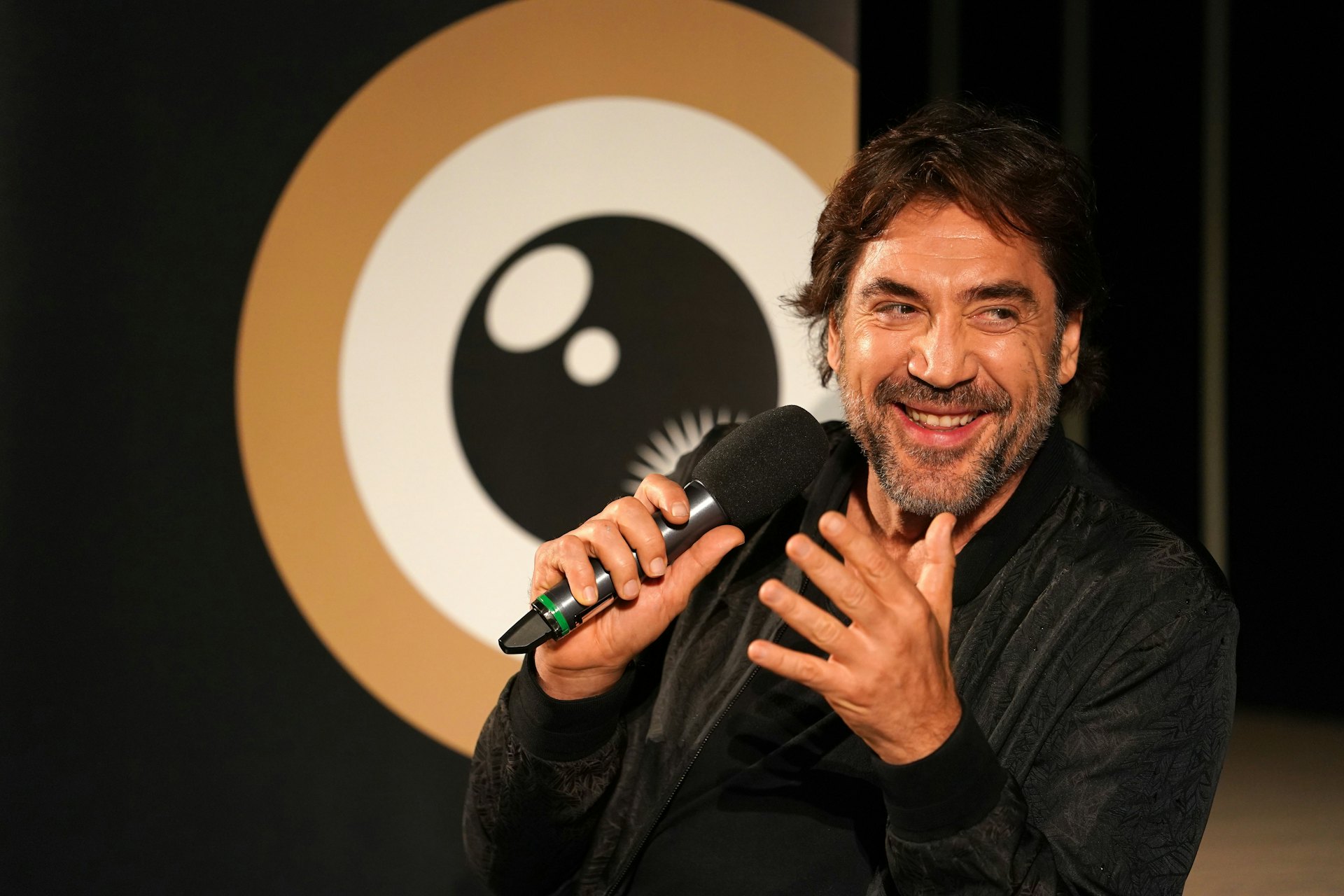 Winning an Oscar with one of the weirdest haircuts in moviemaking history gets you noticed in Hollywood – this is exactly what Javier Bardem achieved in NO COUNTRY FOR OLD MEN (2008). The 50- year-old is one of the most sought-after character actors in the business. Bardem sends his audience on a rollercoaster of moods and emotions, be it as a seducer in JAMÓN, JAMÓN (1992), a wheelchair bound ex police officer in CARNE TRÉMULA (1997) or a homosexual writer in BEFORE NIGHT FALLS (2000). Bardem will open the trea- sure chest of experience that is his sensational career, and report on his latest project SANCTUARY and his commitment to the environment.