Read the Market. Connect with Peers. Refine Your Strategy.
The Zurich Summit is a premier platform for the creative industries. The boutique conference gathers a top-class line-up of film producers, sales executives and creators in film, TV and entertainment as well as technology entrepreneurs and financiers at The Dolder Grand. It offers a smart mix of knowledge transfer and inspiration, as well as ideal networking opportunities.
Zurich Summit Conference Day
Saturday, 30.9.2023
09.00 - 17.00
Only with Industry Business Badge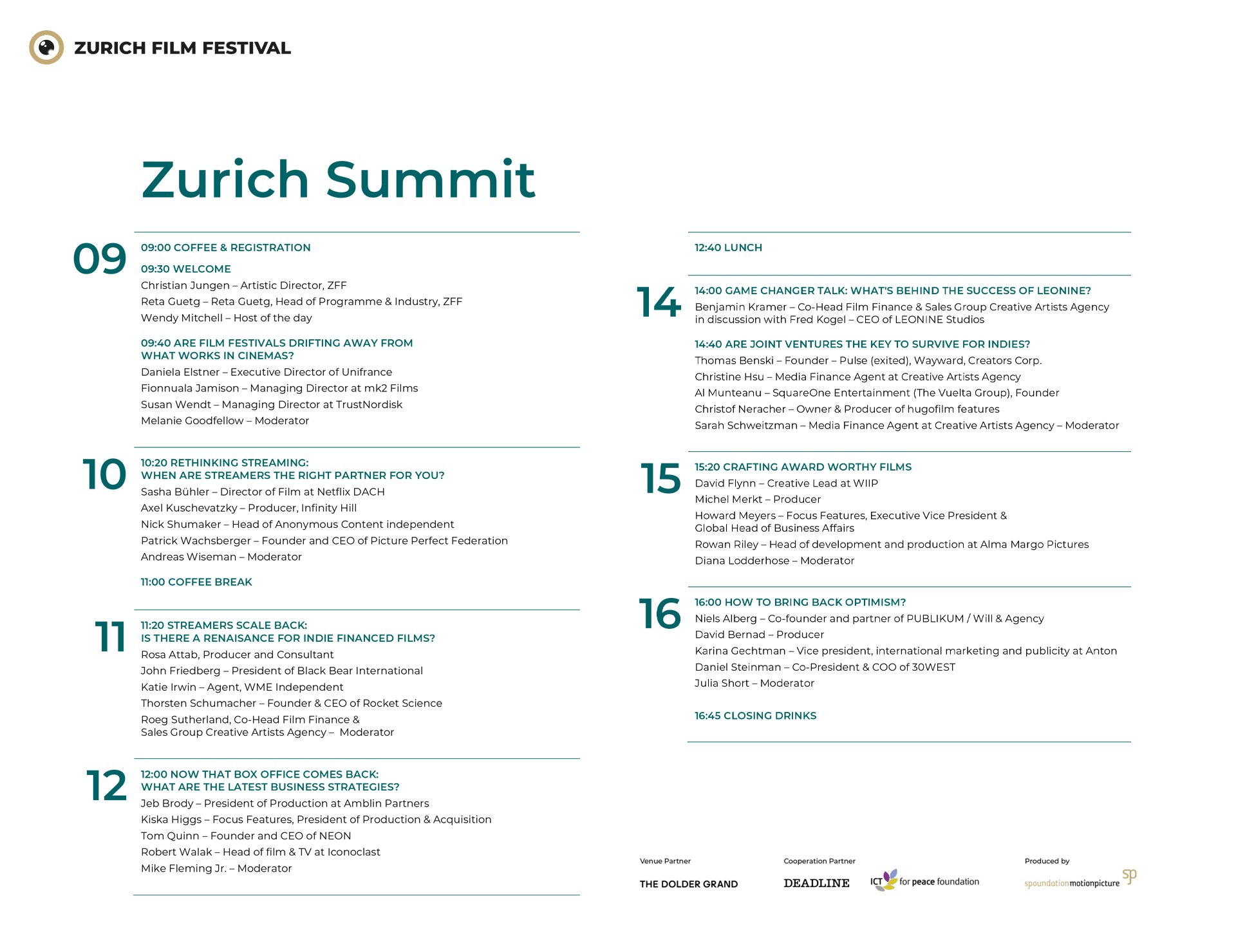 Zurich Summit Programme 2023
09:00 – 09:30: Coffee & Registration
09:30 – 09:40: Welcome
Christian Jungen, Artistic Director | Zurich Film Festival
Reta Guetg, Head of Programme & Industry | Zurich Film Festival
09:40 – 10:20: ARE FILM FESTIVALS DRIFTING AWAY FROM WHAT WORKS IN CINEMAS?
Daniela Elstner – Executive Director of Unifrance
Fionnuala Jamison – Managing Director at mk2 Films
Susan Wendt - Managing Director at TrustNordisk
Moderator: Melanie Goodfellow
10:20 – 11:00: RETHINKING STREAMING: WHEN ARE STREAMERS THE RIGHT PARTNER FOR YOU?
Sasha Bühler – Director of Film at Netflix DACH
Axel Kuschevatzky – Producer, Infinity Hill
Nick Shumaker – Head of Anonymous Content independent
Patrick Wachsberger – Founder and CEO of Picture Perfect Federation
Moderator: Andreas Wiseman
11:00 – 11:20: COFFEE BREAK
11:20 – 12:00: STREAMERS SCALE BACK: IS THERE A RENAISANCE FOR INDIE FINANCED FILMS?
Rosa Attab, Producer and Consultant
John Friedberg – President of Black Bear International
Katie Irwin – Agent, WME Independent
Thorsten Schumacher – Founder & CEO of Rocket Science
Moderator: Roeg Sutherland, Co-Head Film Finance & Sales Group Creative Artists Agency
12:00 – 12:40: NOW THAT BOX OFFICE COMES BACK: WHAT ARE THE LATEST BUSINESS STRATEGIES?
Jeb Brody – President of Production at Amblin Partners
Kiska Higgs – Focus Features, President of Production & Acquisition
Tom Quinn – Founder and CEO of NEON
Robert Walak – Head of film & TV at Iconoclast
Moderator: Mike Fleming Jr.
12:40 – 14:00: LUNCH
14:00 – 14:40: GAME CHANGER TALK: WHAT'S BEHIND THE SUCCESS OF LEONINE?
Benjamin Kramer – Co-Head Film Finance & Sales Group Creative Artists Agency in discussion with Fred Kogel – CEO of LEONINE Studios
14:40 – 15:20: ARE JOINT VENTURES THE KEY TO SURVIVE FOR INDIES?
Thomas Benski – Founder – Pulse (exited), Wayward, Creators Corp.
Christine Hsu – Media Finance Agent at Creative Artists Agency
Al Munteanu – SquareOne Entertainment (The Vuelta Group), Founder
Christof Neracher – Owner & Producer of hugofilm features
Moderator: Sarah Schweitzman – Media Finance Agent at Creative Artists Agency
15:20 – 16:00: CRAFTING AWARD WORTHY FILMS
David Flynn – Creative Lead at WIIP
Michel Merkt – Producer
Howard Meyers – Focus Features, Executive Vice President & Global Head of Business Affairs
Rowan Riley – Head of development and production at Alma Margo Pictures
Moderator: Diana Lodderhose
16:00 – 16:40: HOW TO BRING BACK OPTIMISM?
Niels Alberg – Co-founder and partner of PUBLIKUM / Will & Agency
David Bernad – Producer
Karina Gechtman – Vice president, international marketing and publicity at Anton
Daniel Steinman – Co-President & COO of 30WEST
Moderator: Julia Short
16:45 – 17:15: CLOSING DRINKS
Past Programmes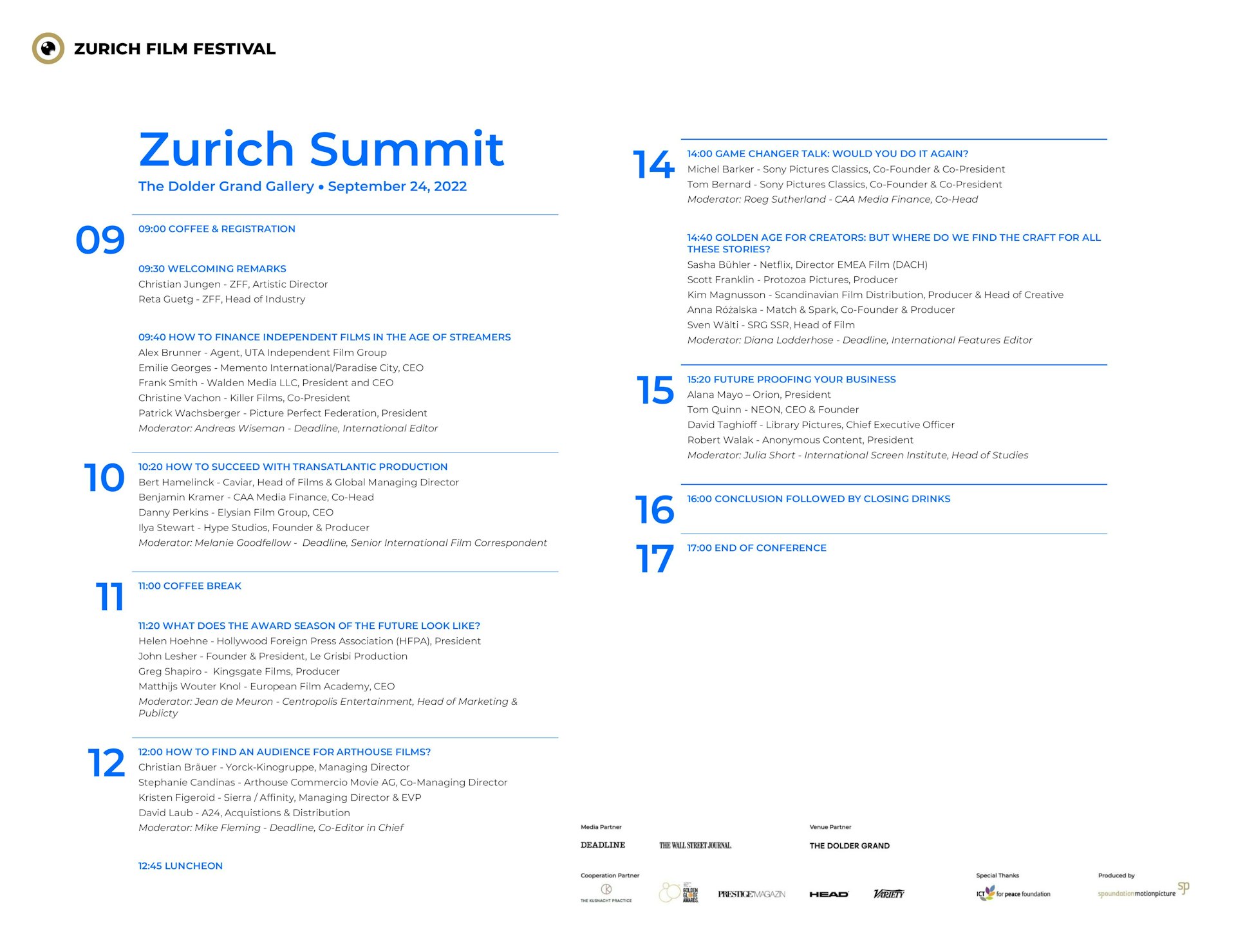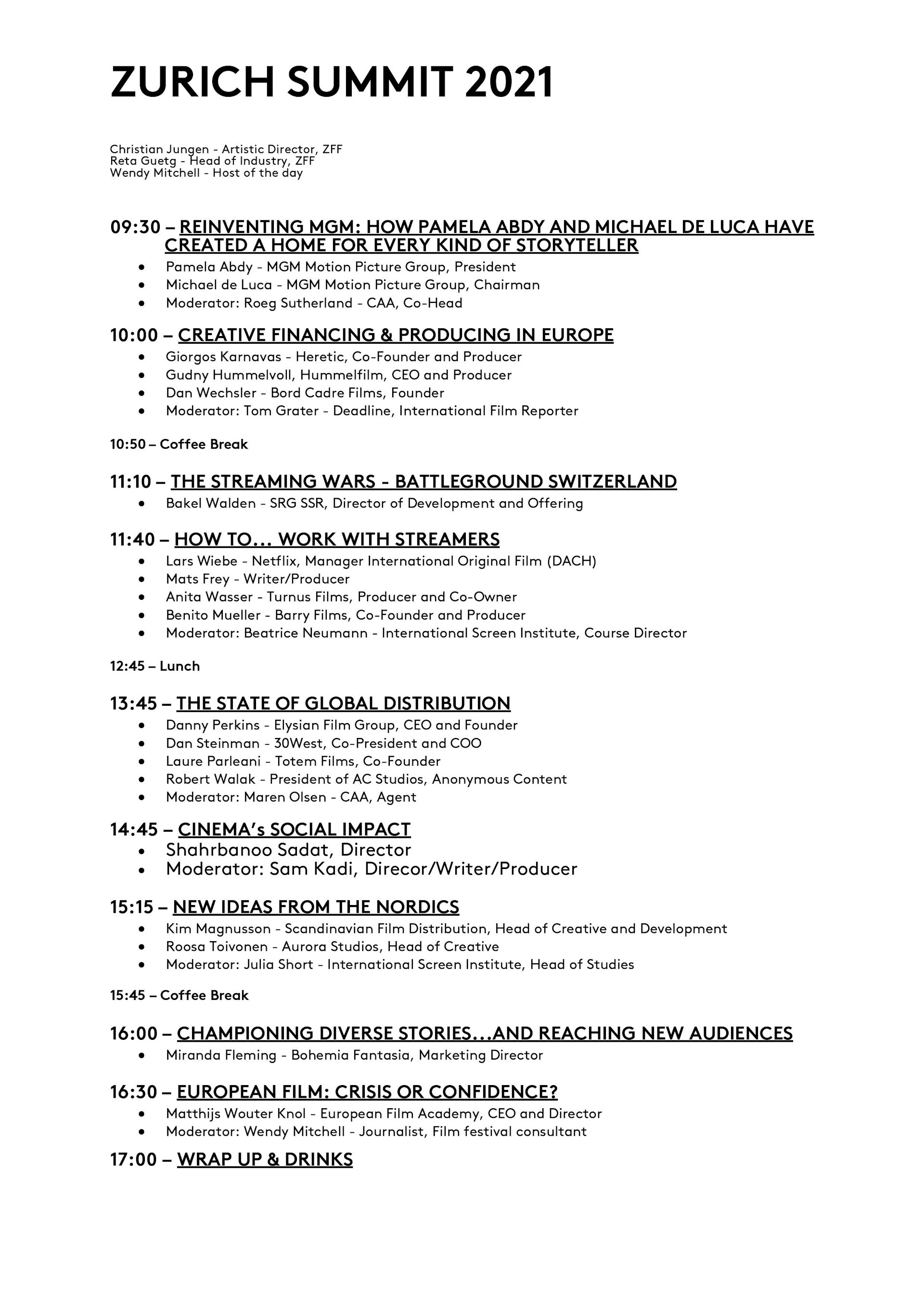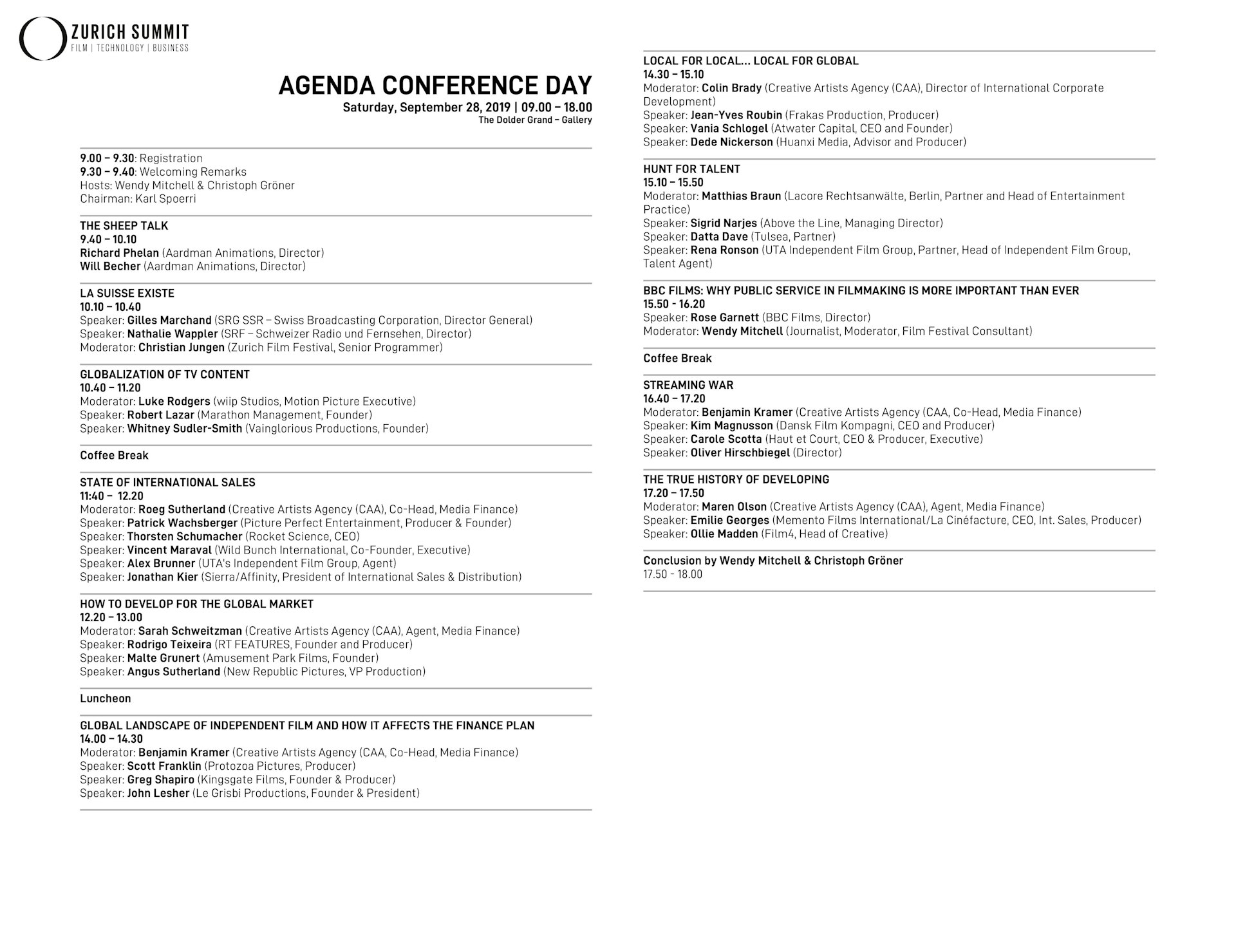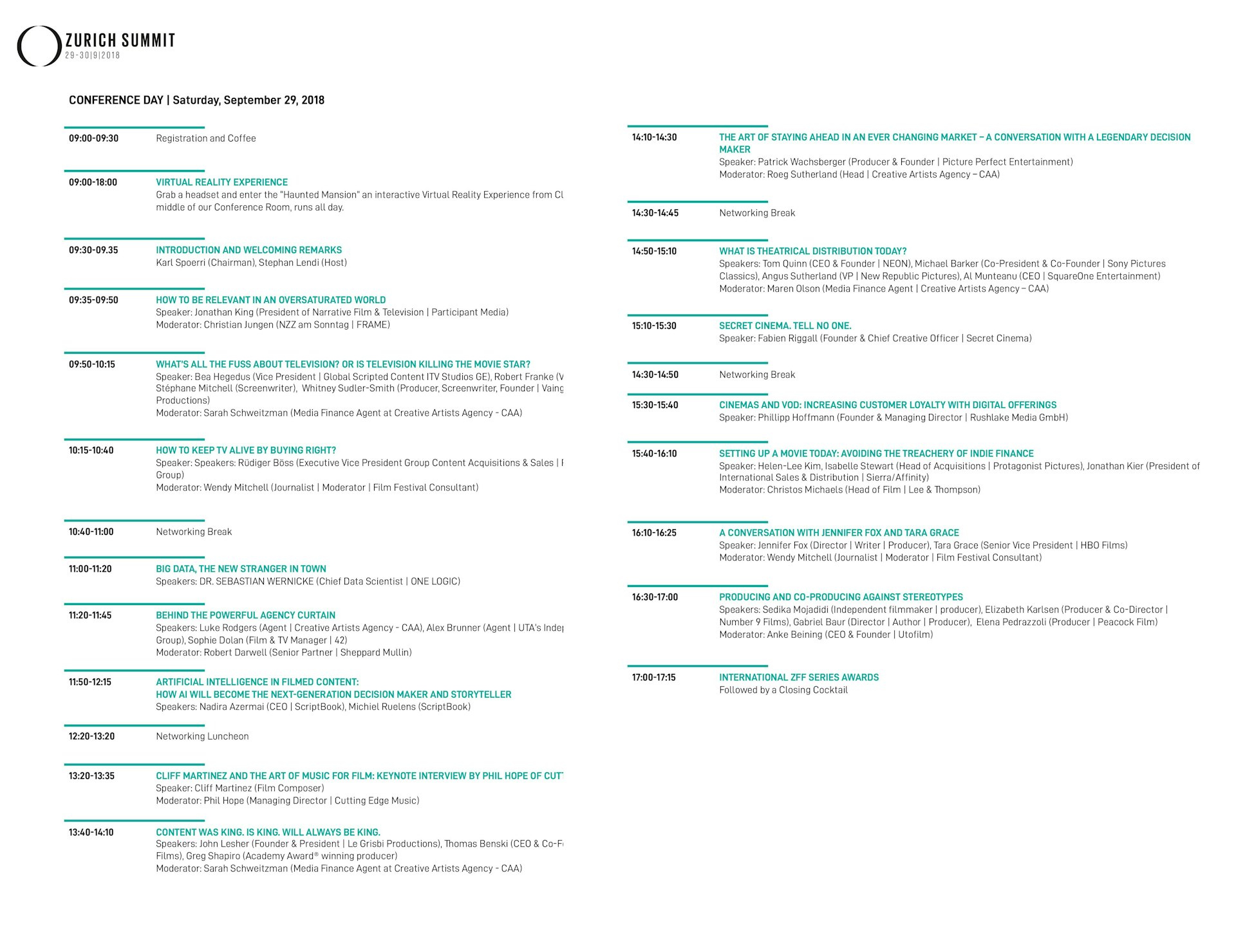 Game Changer Award
The Game Changer Award pays tribute to excellency in the film business with a focus on leaders that not only cherish change in the industry but also stand for the DNA of what cinema has stood for since it's invention.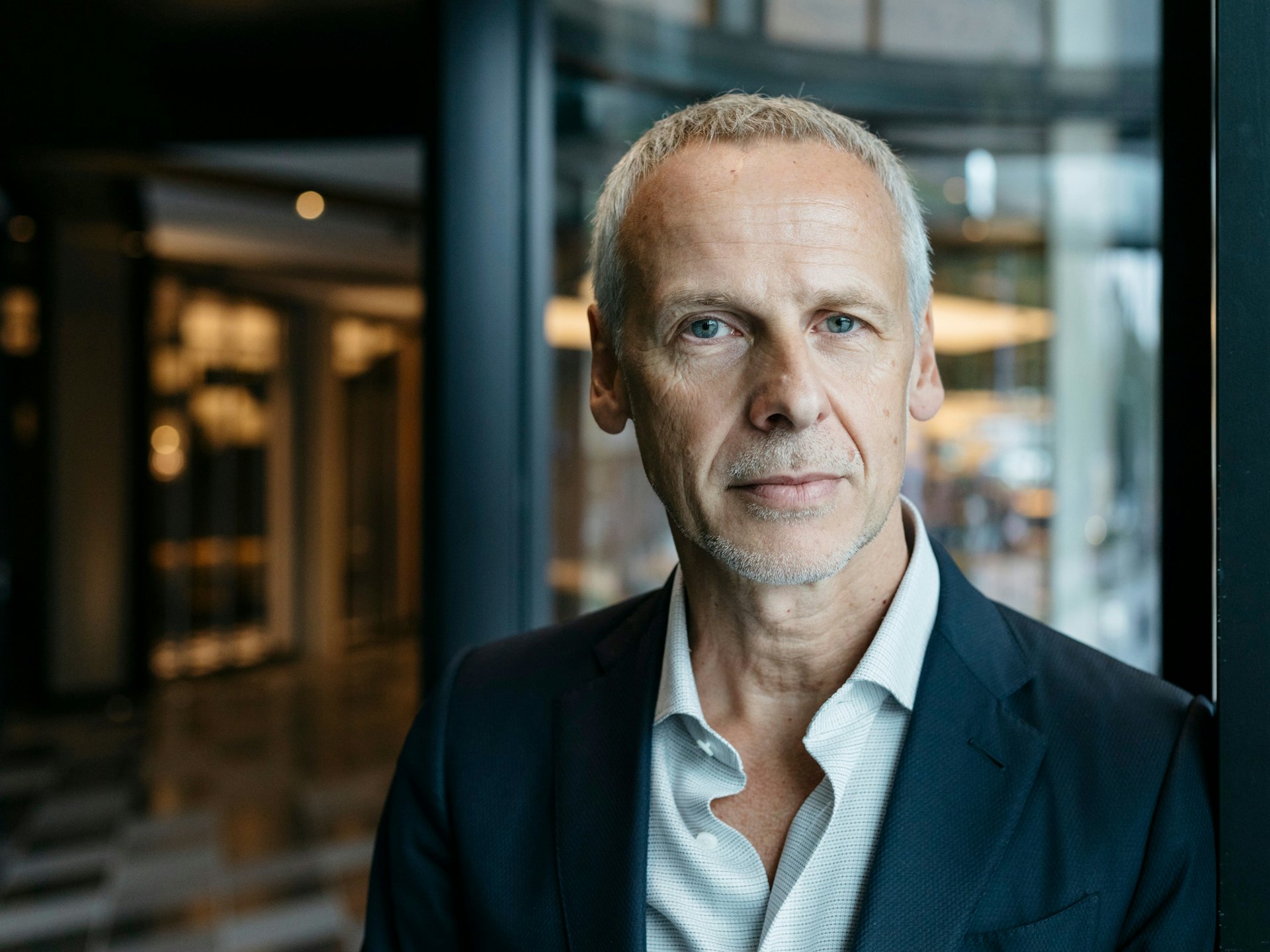 At the 19th Zurich Film Festival, Fred Kogel of Leonine Studios will be honoured with the Game Changer Award. Before ceremoniously accepting the award on Sunday, he will talk intimately about his successful career during the Game Changer Conversation at the Zurich Summit Conference.
"I am delighted to be honoured with the prestigious Game Changer Award. To have our achievements recognised by such an illustrious festival is a privilege. I share this award with all the employees at LEONINE who have worked with great fervour and drive to bring our vision to life. The award is not only confirmation of our passion for storytelling and our energy, but is also an incentive for us to continue to push the boundaries and shape the industry." is how Fred Kogel expresses his appreciation of the award.
Fred Kogel is renowned for his extraordinary knowledge of the media industry. In addition to his outstanding expertise in the cinema sector, he has also enjoyed many years of success as a producer in the field of entertainment, counting shows like " Wetten, dass…?" and the "Harald Schmidt Show" among his list of credits. After serving as Head of Entertainment at ZDF and Managing Director of SAT1, where he was responsible for the station's merger into ProSiebenSat.1 Media AG, he gradually turned his attention to cinema, becoming CEO of Constantin Film AG from 2003 – 2009. While he served on the board, highly acclaimed, Oscar-nominated theatrical hits like DOWNFALL and PERFUME: THE SOTRY OF A MURDERER were released, which, in addition to countless other accolades, won both the German and European Film Awards and a Bambi, as well as THE BAADER MEINHOF COMPLEX, which also received an Oscar Nomination.
Four years ago, Fred Kogel founded LEONINE Studios together with the financial investor KKR as a major player in the German production, distribution and licensing sector. These three business units cover the entire value chain of the moving image market. LEONINE Studios includes successful subsidiaries such as Wiedemann & Berg Film, Odeon Fiction, the award-winning Berlin-based production company hyperbole Medien GMBH and the documentary specialists gebrueder beetz filmproduktion. LEONINE Studios' production company W&B Television produced the Wolfang Hohlbein adaptation of THE GRYPHON for Amazon Prime Video, the series 4 BLOCKS and GERMAN GENIUS for Warner TV, the Netflix Original Series DARK, and currently the new international Paramount+ bestseller adaption THE BILLION DOLLAR CODE. This autumn and winter, LEONINE Studios will release several new prestige productions including the children's book adaptation THE FLYING CLASSROOM, the moving family drama WEEKEND REBELS, and GIRL YOU KNOW IT'S TRUE, about the rise of the German pop duo Milli Vanilli, who are masters at uniting ambition and entertainment.
Winners 2022: Michael Barker & Tom Bernard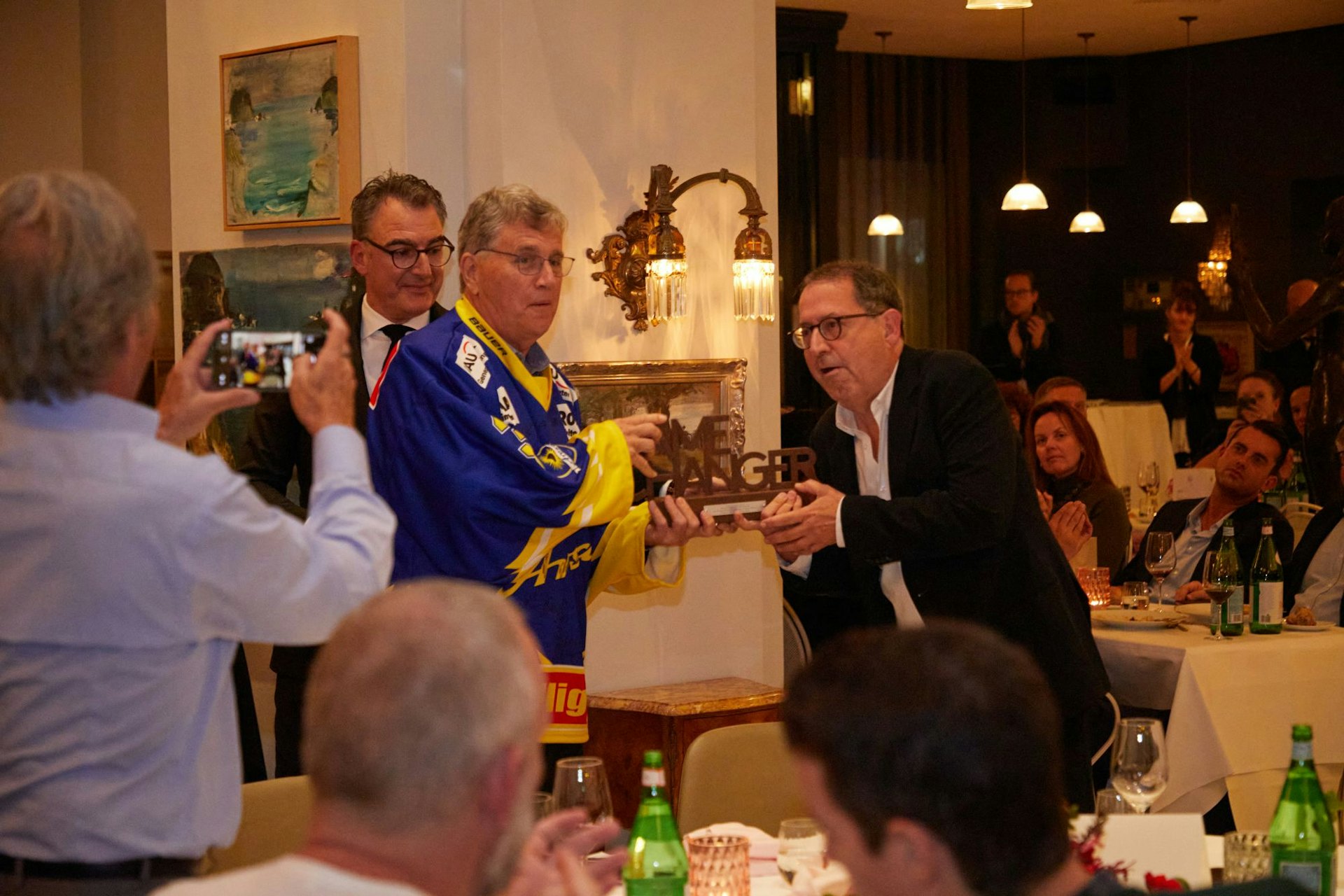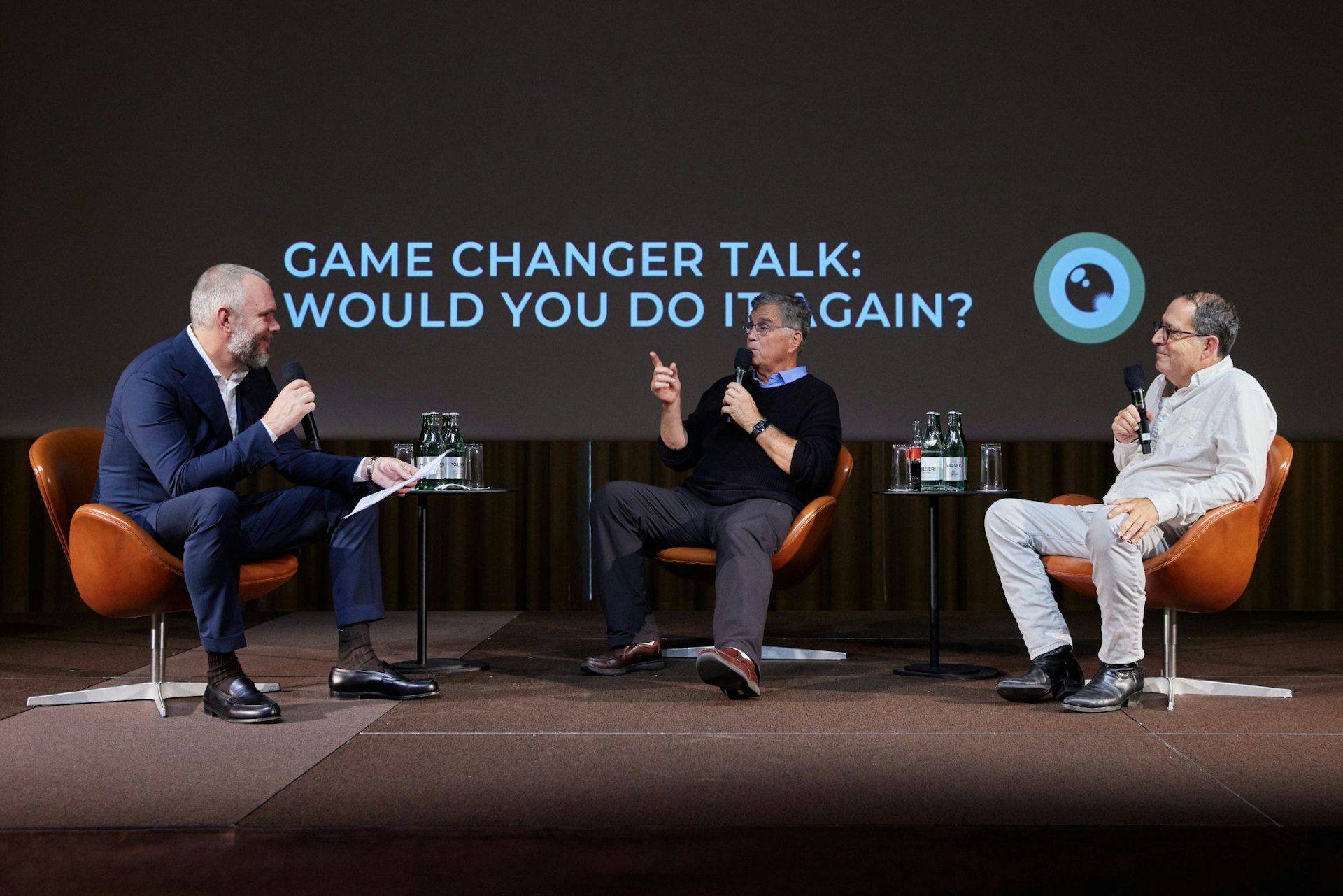 This year, Michael Barker and Tom Bernard, Co-Founders and Co-Presidents of Sony Pictures Classics, will be honoured with the award as part of the 18th Zurich Film Festival.
"In addition to helping the successful launch of many important movies the Zurich Film Festival has always been a great place to meet, engage, and exchange ideas with filmmakers, distributors, and exhibitors. This award puts the focus on 30 years of Sony Pictures Classics movies and the talented filmmakers who made them. In our opinion, they are the real game changers and we share this award with them. Thank you Zurich Film Festival for the honor." said Michael Barker and Tom Bernard of Sony Pictures Classics.
Barker and Bernard's Sony Pictures Classics aims to distribute thought-provoking, high-quality feature films and documentaries and promote the signature style of talented filmmakers. The Zurich Film Festival honours the two American studio bosses this year for their services to film culture. The two founded Sony Pictures Classics exactly 30 years ago, and popularised auteur filmmakers such as Asghar Farhadi, Wim Wenders and Pedro Almodóvar. They have won more than 40 Academy Awards and championed diversity in cinema long before the topic became fashionable.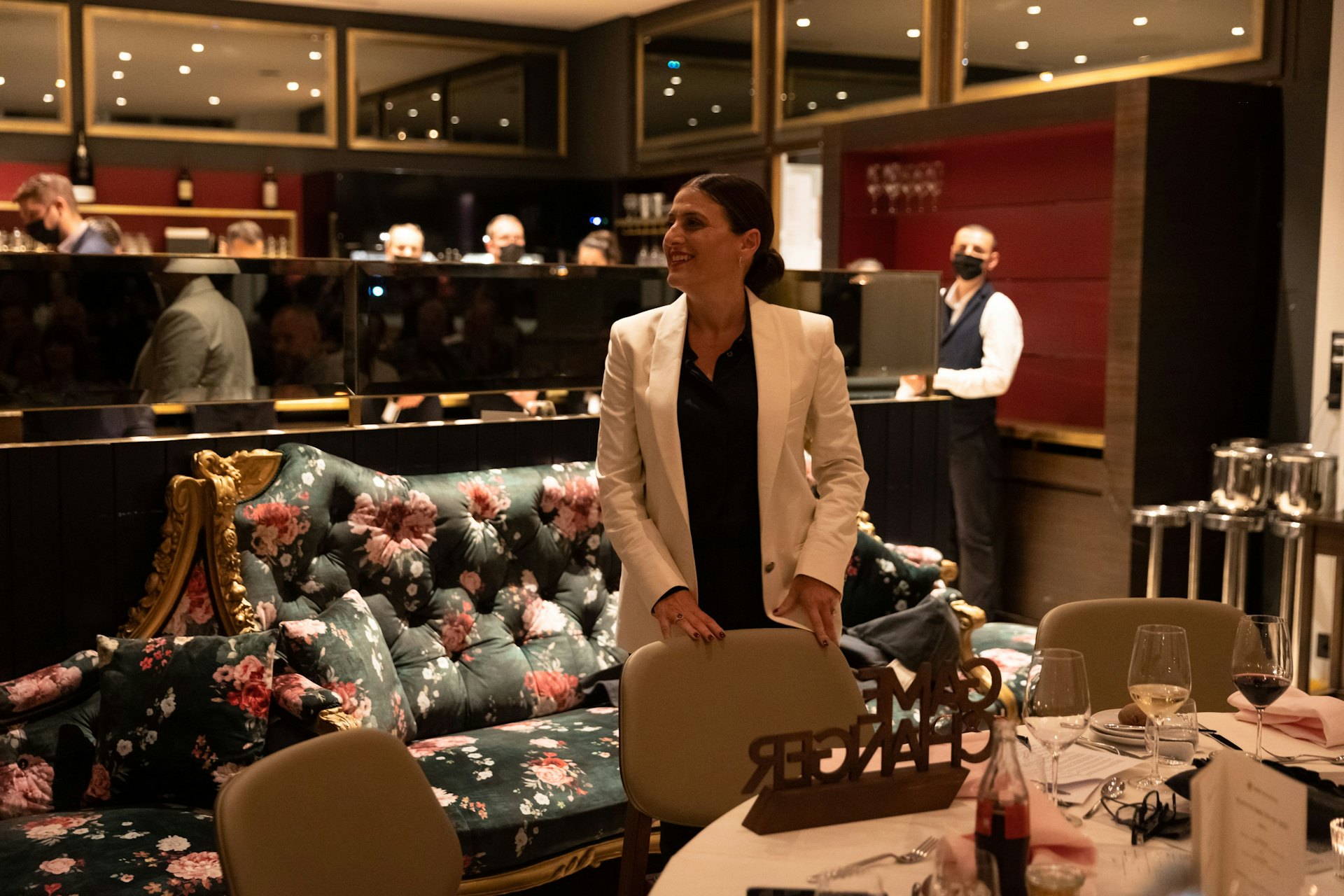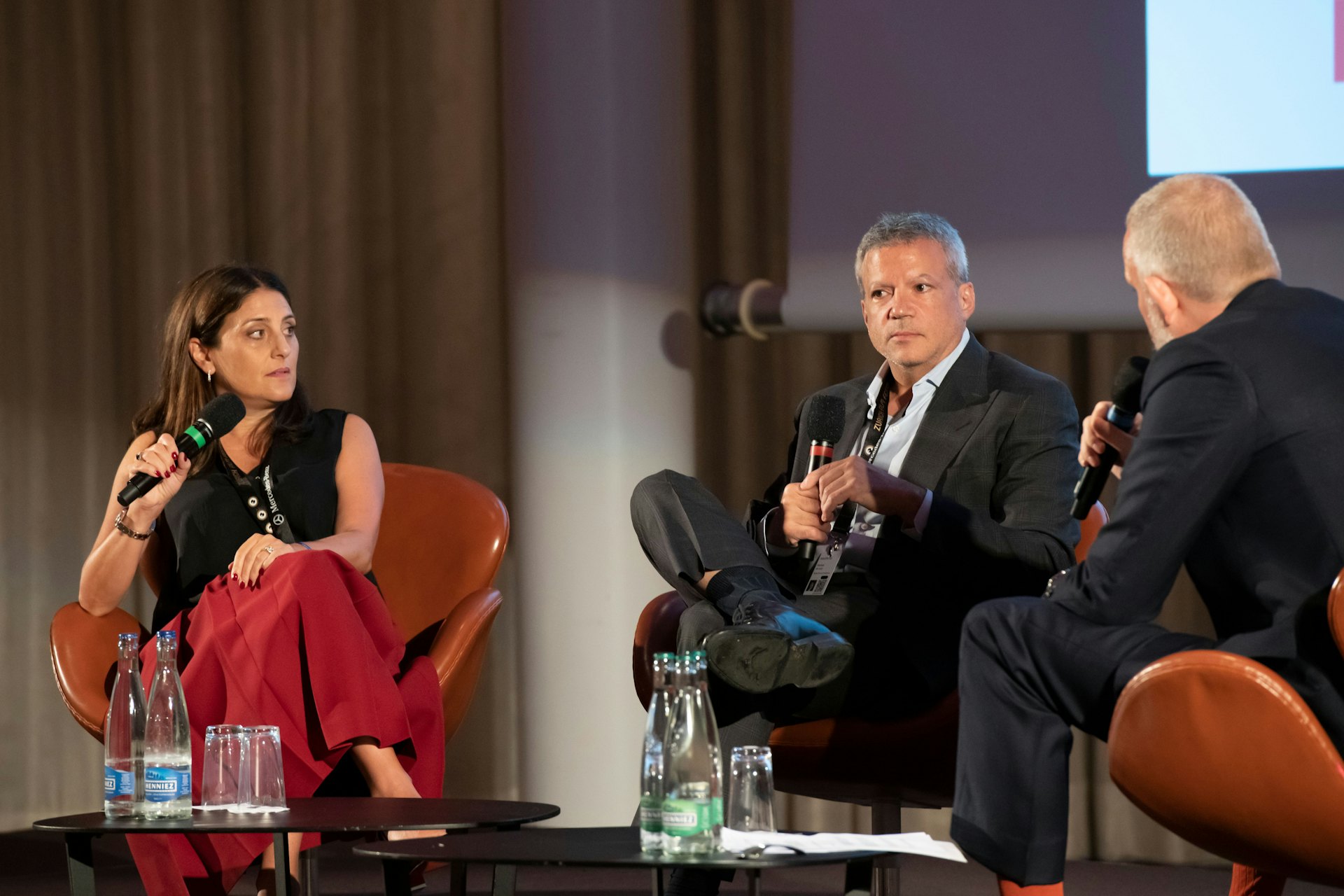 Pamela Abdy, MGM's Motion Picture Group President was honoured with the Game Changer Award during the Zurich Summit industry conference at the 17th Zurich Film Festival.
"I am honored to be given this award by the Zurich Film Festival, and want to extend my deep appreciation to Christian, Reta and their entire organization. I consider it a genuine privilege to stand alongside the legendary filmmakers who have been a part of the MGM family for the last century, and I am grateful to welcome so many incredible storytellers – both new and established – to join us as we endeavor to make great films at MGM in the years ahead." affirmed Pamela Abdy, MGM's Motion Picture Group President.
Prior to Abdy's role at MGM she has championed original ideas and authorship, working with great filmmakers including QUEEN & SLIM director Melina Matsoukas and writer Lena Waithe, A MILLION LITTLE PIECES director Sam Taylor-Johnson. Furthermore, she has worked with Academy Award®-winning director Alejandro González Iñárritu on BABEL, BIRDMAN, and THE REVENANT. She was also responsible for Adam McKay's Academy Award®-winning THE BIG SHORT and Martin Scorsese's SHUTTER ISLAND – while serving at Paramount Pictures, Bluegrass Films, New Regency and Makeready.
The Zurich Summit welcomed MGM's Pamela Abdy and Michael de Luca for a conversation with CAA Media Finance co-head Roeg Sutherland to discuss how they have weathered the pandemic, the changing role of the studios in the current landscape, and what they see as the future of MGM, driven by their ongoing commitment to the theatrical experience.
Winner 2020: Ascot Elite Entertainment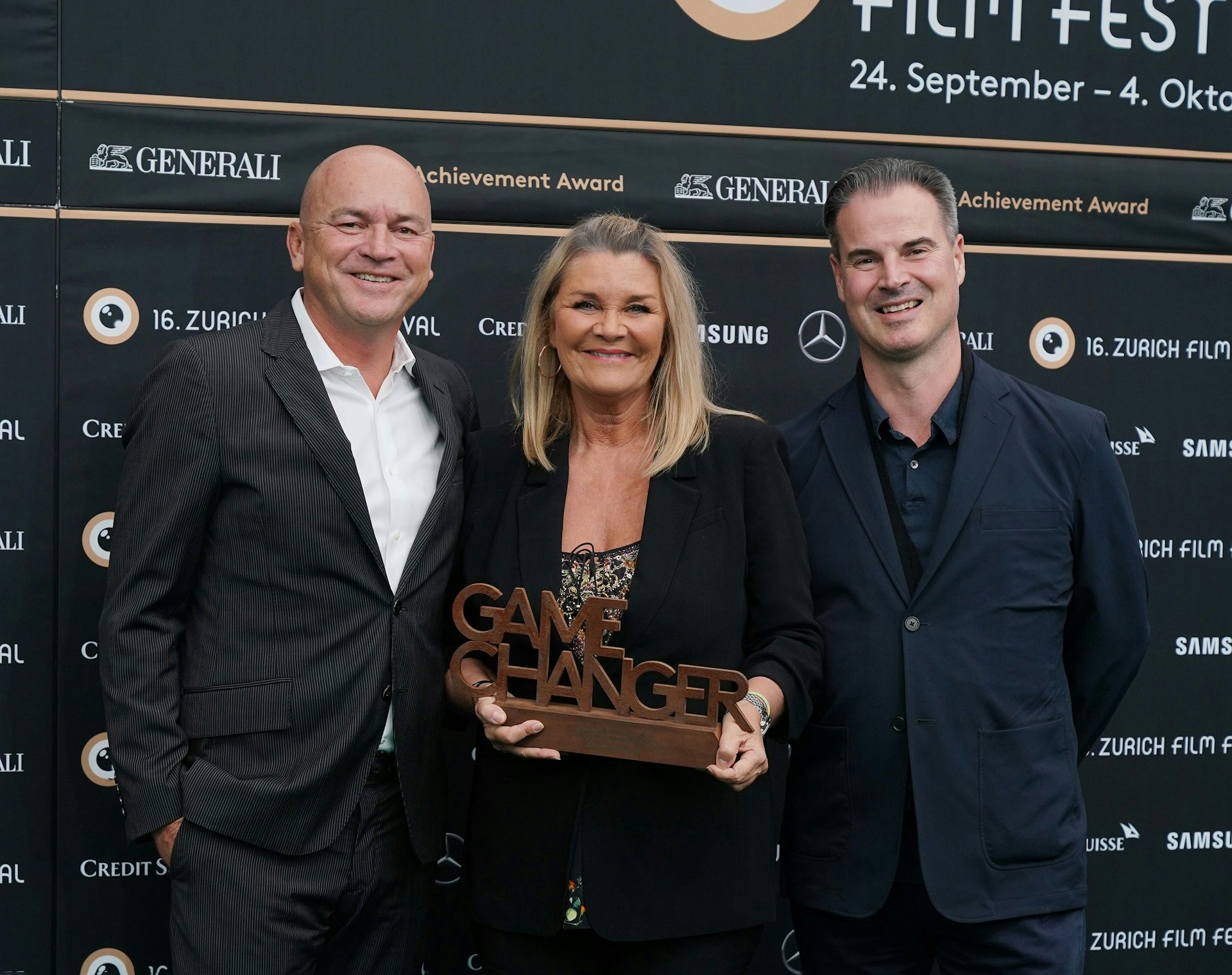 The Gamechanger Award was presented to the distributor Ascot Elite Entertainment at the Zurich Summit. The trophy was accepted by the three co-CEOs Ralph Dietrich, Karin Dietrich and Stephan Giger.
The Gamechanger Award, which has been re-established, goes to personalities who give new impetus to the film industry with their commitment. With this year's award, the Zurich Film Festival recognizes two great achievements of Ascot Elite: On the one hand, the company has rendered outstanding services to the ZFF by bringing films and filmmakers to the ZFF for years, providing the opening film a total of eight times.
On the other hand, Ascot Elite has repeatedly championed Swiss films. In recent years, they have successfully brought films such as PLATZSPITZBABY by Pierre Monnard, BRUNO MANSER by Niklaus Hilber, ZWINGLI by Stefan Haupt, DER GOALI BIN IG by Sabine Boss or DER VERDINGBUB by Markus Imboden to the cinema and have done top media work, especially again with EDEN FÜR JEDEN by Rolf Lyssy. Ascot has helped Swiss film reach a large audience again. But they have also been involved in smaller productions such as DER UNSCHULDIGE by Simon Jaquemet. Despite all the adversities of the current market situation, Ascot Elite is strongly and wholeheartedly committed to cinema. For this we say thank you with this award!
Winner 2016: Patrick Wachsberger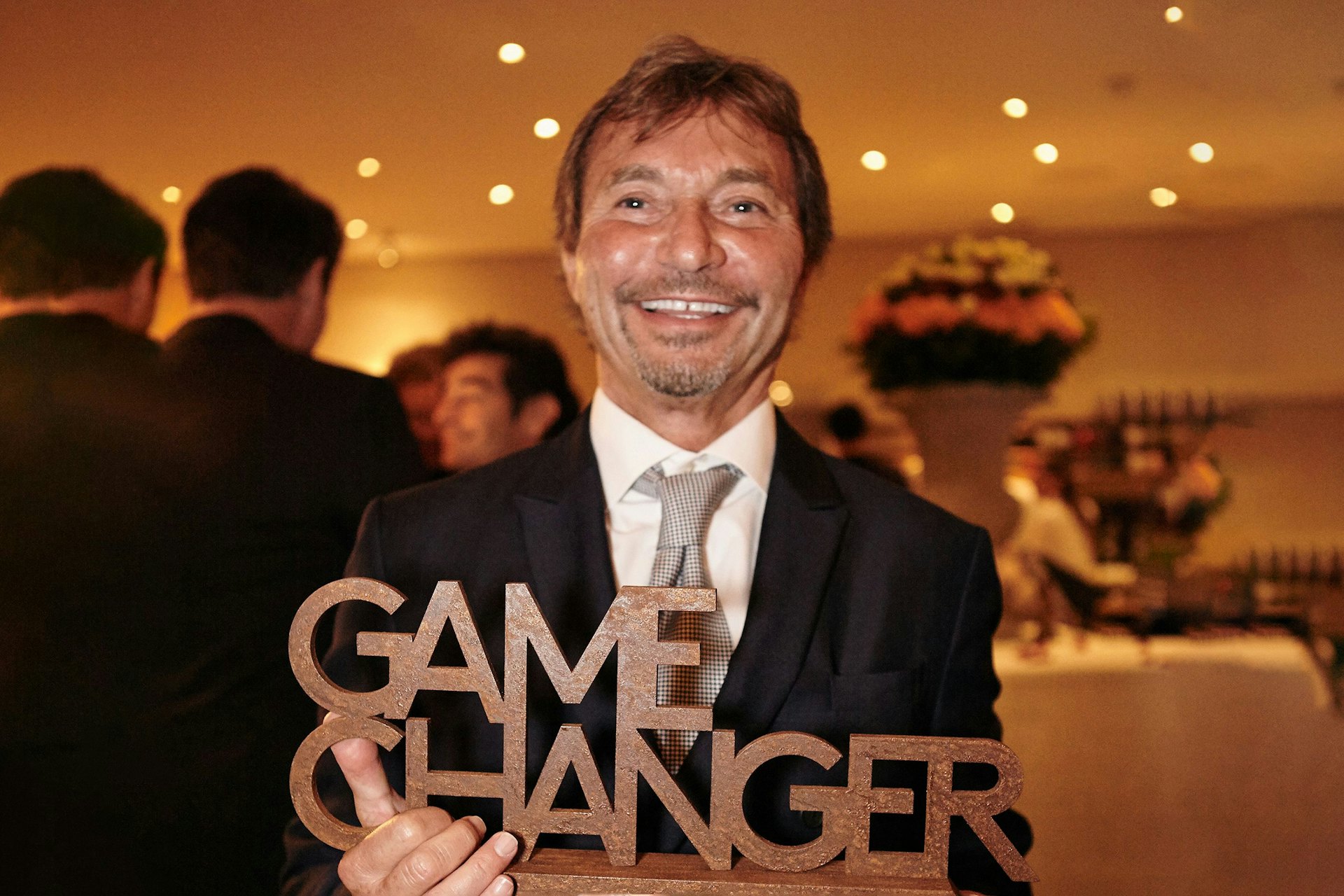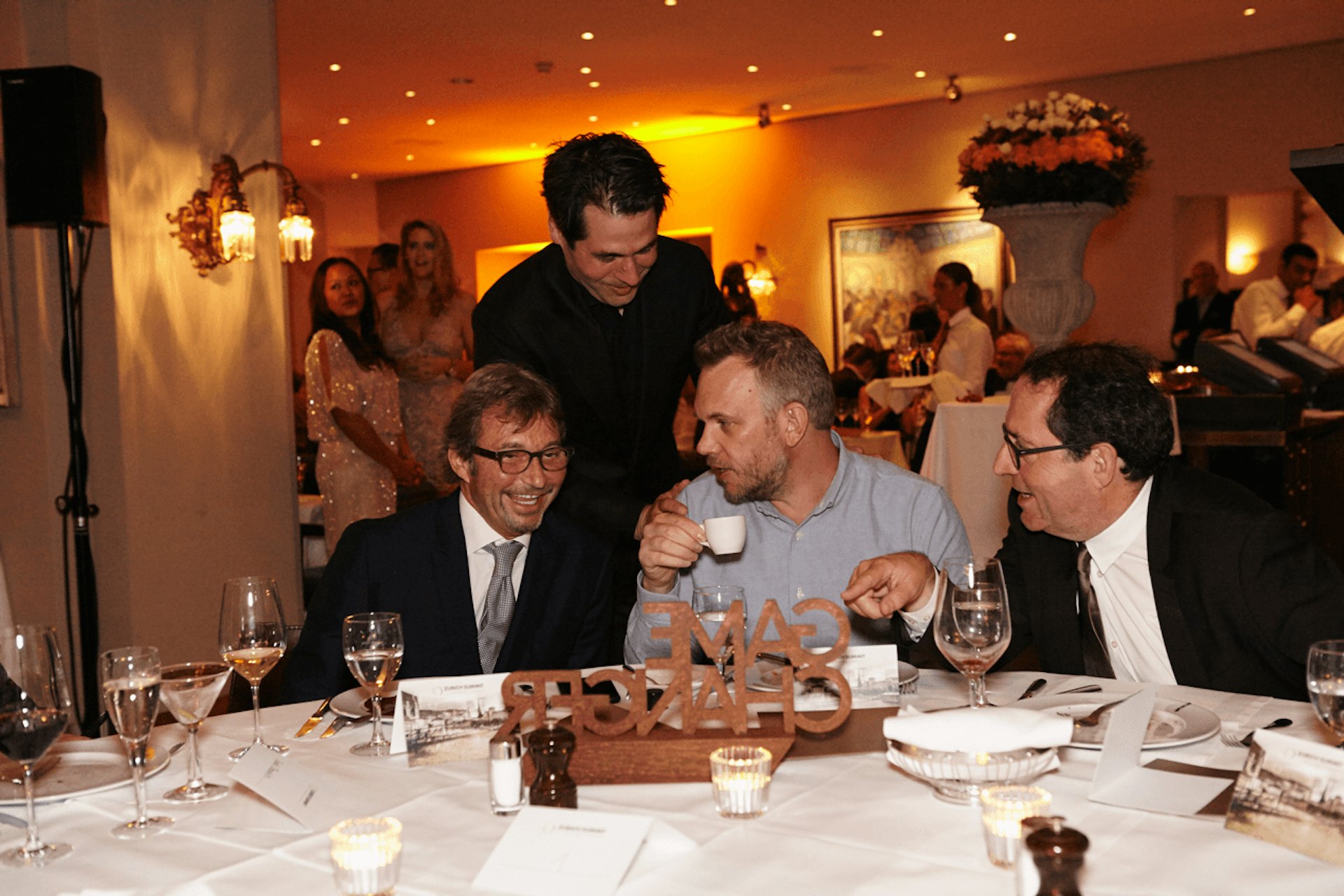 Patrick Wachsberger, one of the most influential and respected executives in the independent film business, will be honored with this year's Game Changer Award at the Zurich International Film Festival.
The co-chairman of Lionsgate's Motion Picture Group, which is behind franchises such as THE HUNGER GAMES and DIVERGENT, will receive the Game Changer Award at the Zurich Summit.
As co-chairman of Lionsgate's Motion Picture Group, along with Rob Friedman, Wachsberger helped bring to life the global teen franchises THE HUNGER GAMES and DIVERGENT. The two men have also expanded Lionsgate's film business with projects such as Pantelion Films, aimed at Hispanic audiences, and Codeblack Pictures, aimed at African-American moviegoers.
Lionsgate now faces another major strategic shift following its $4.4 billion acquisition of premium TV provider Starz.
Lionsgate's latest film, the disaster drama DEEPWATER HORIZON from director Peter Berg starring Mark Wahlberg, will be unveiled at a gala in Zurich on September 28.
Impressions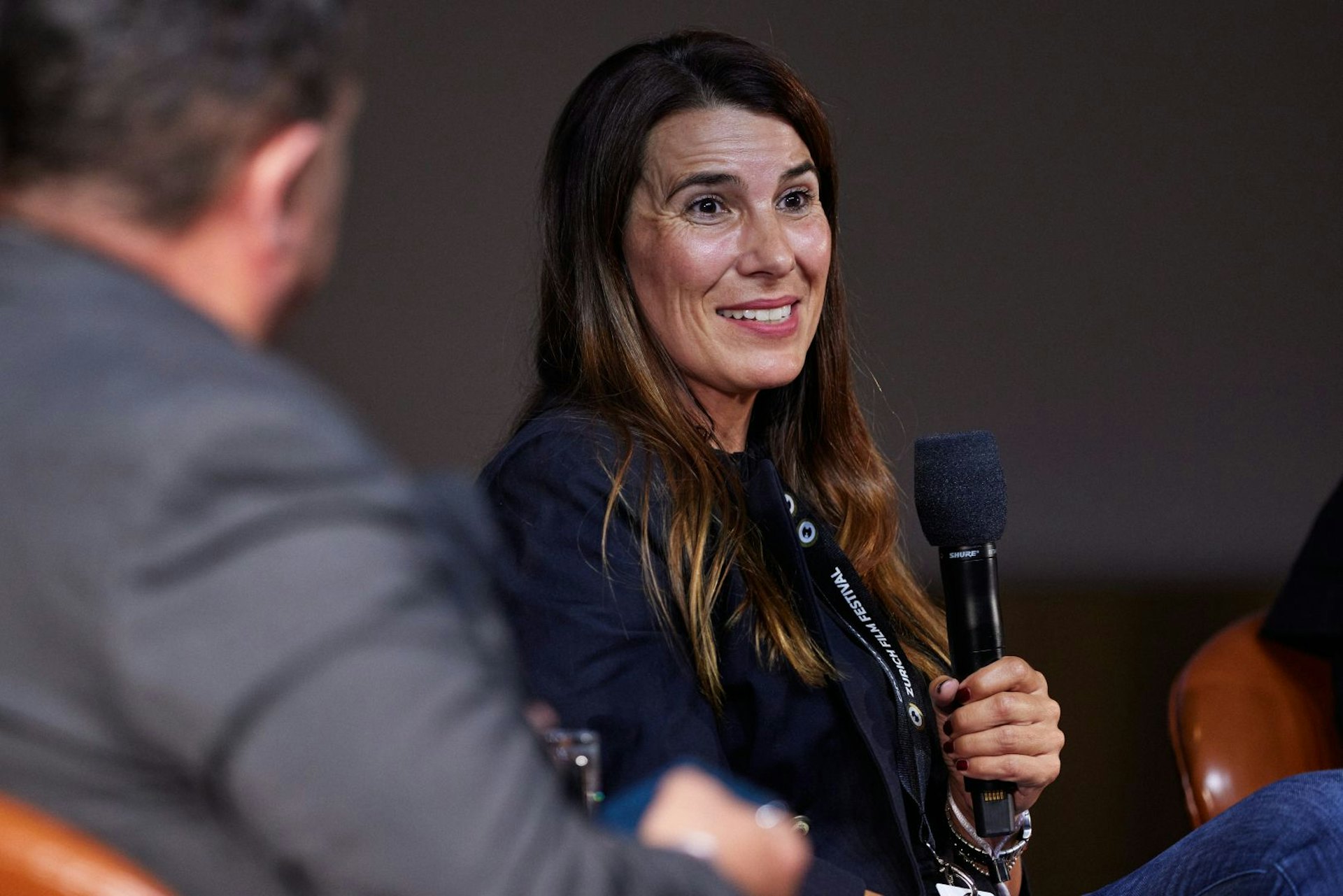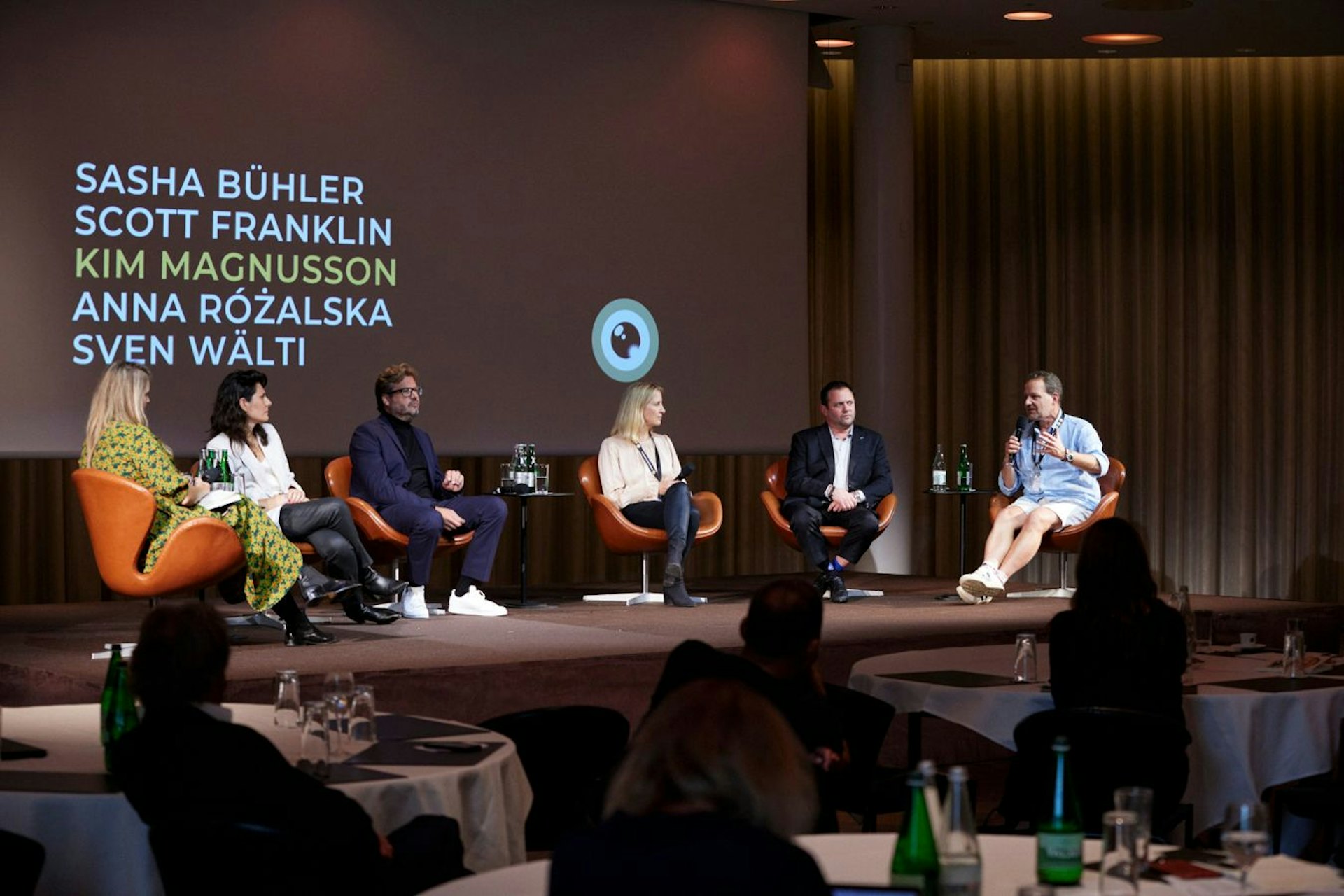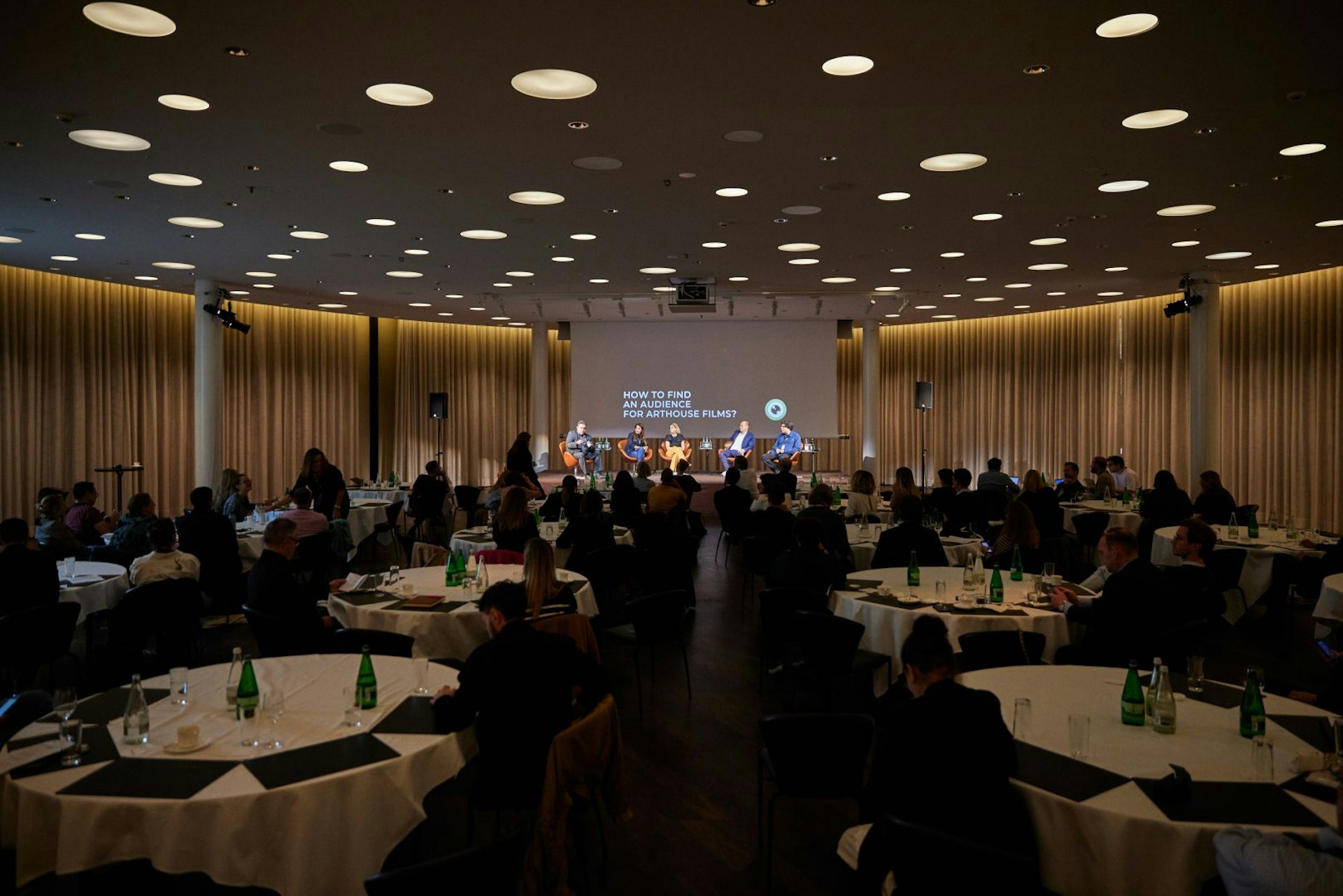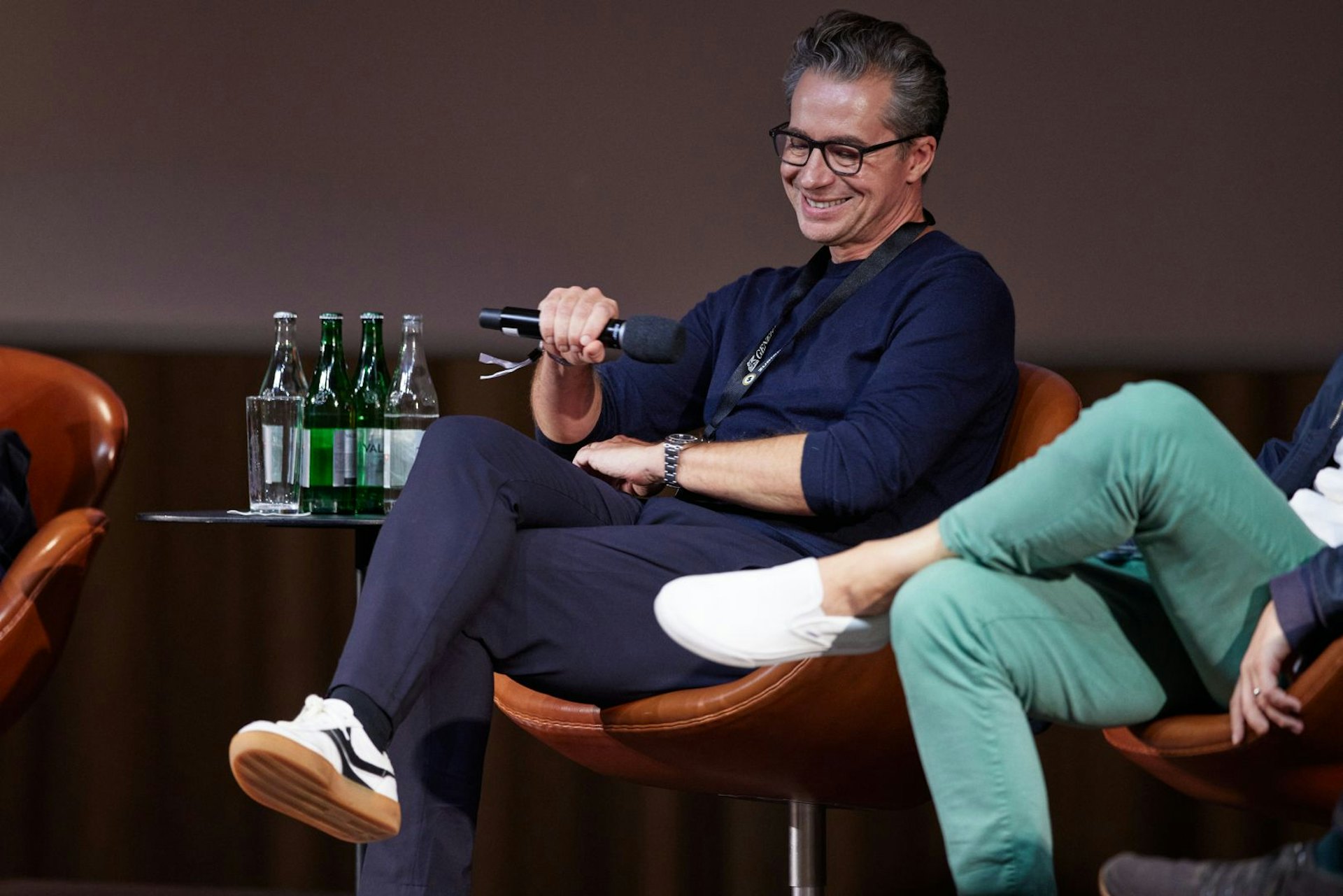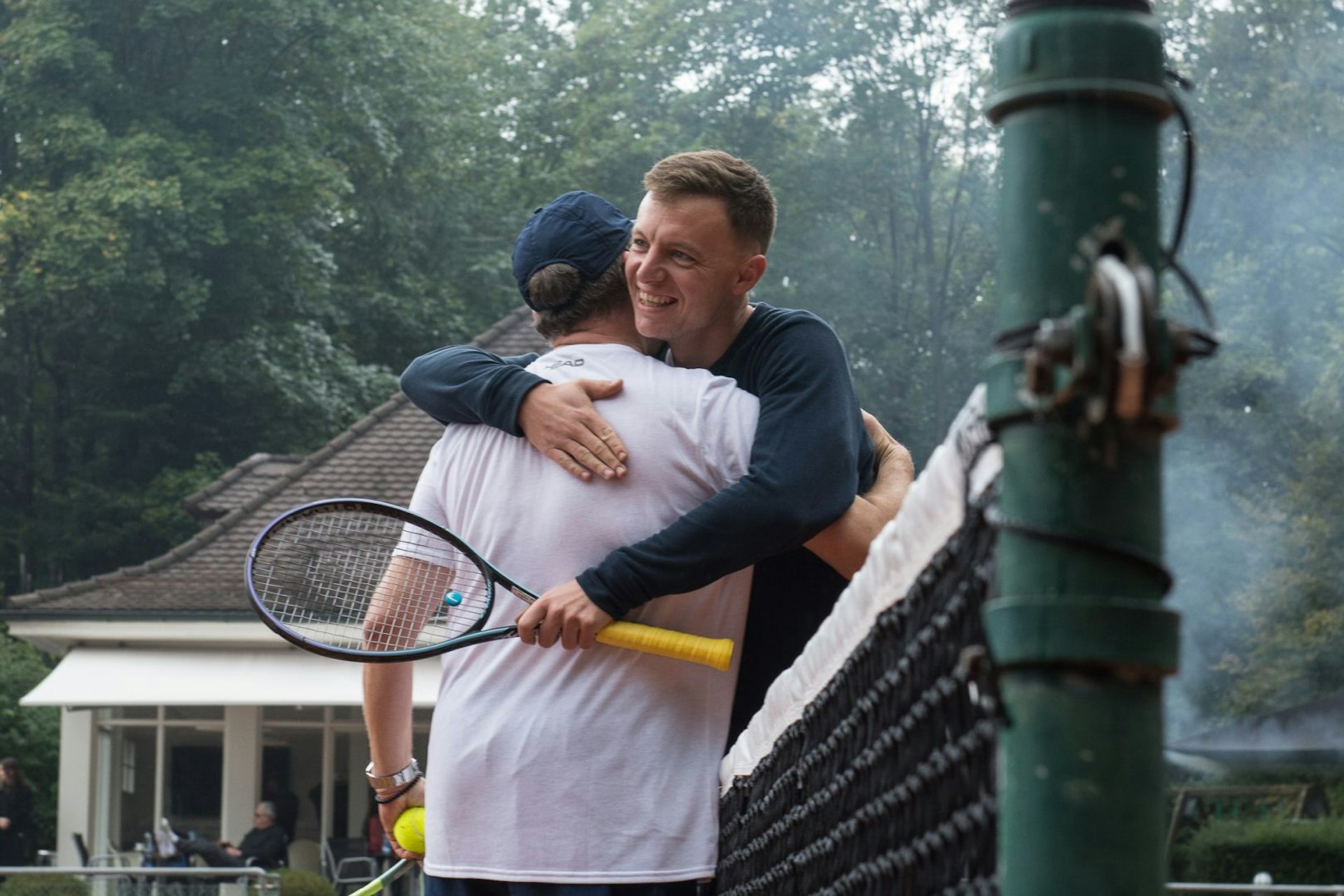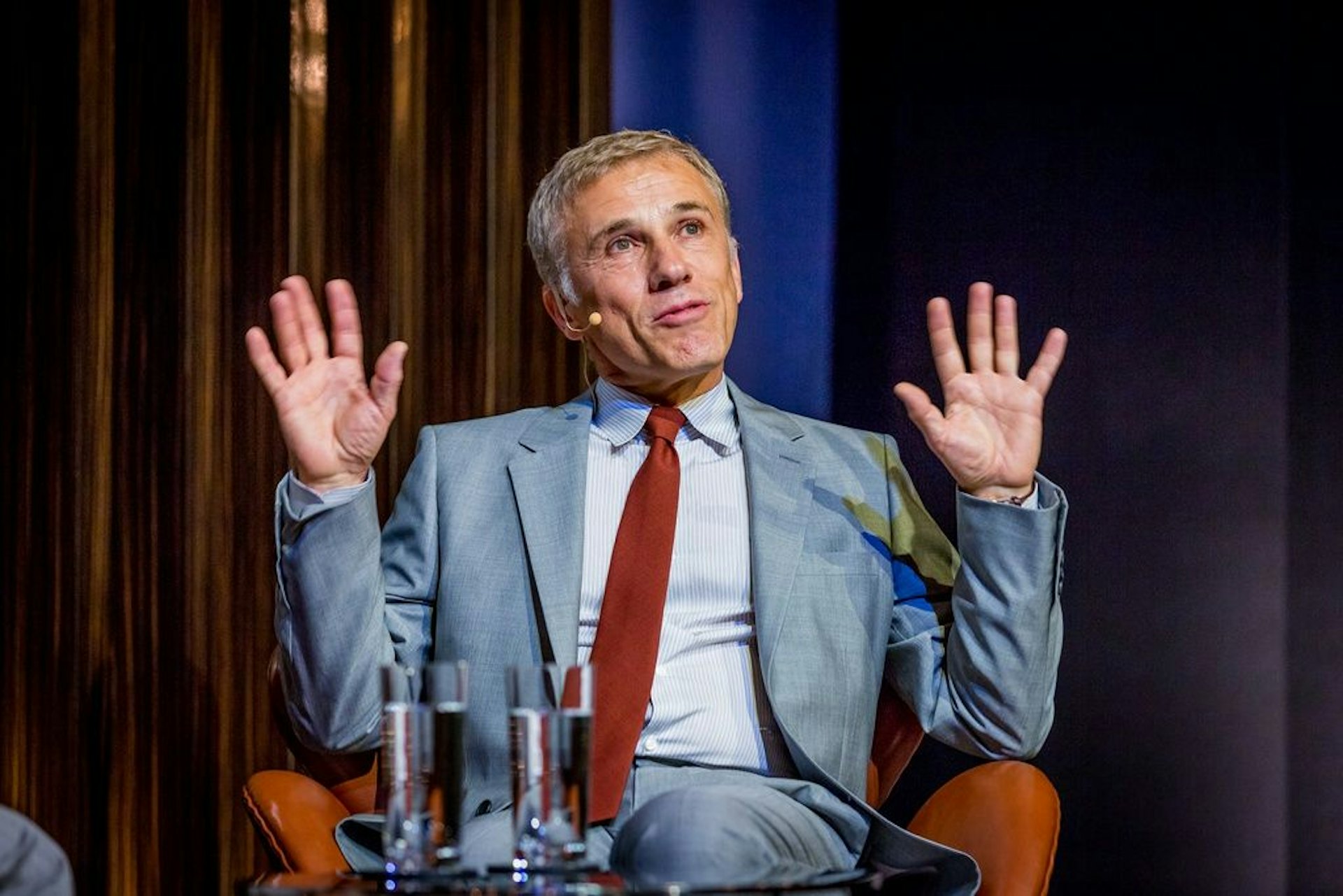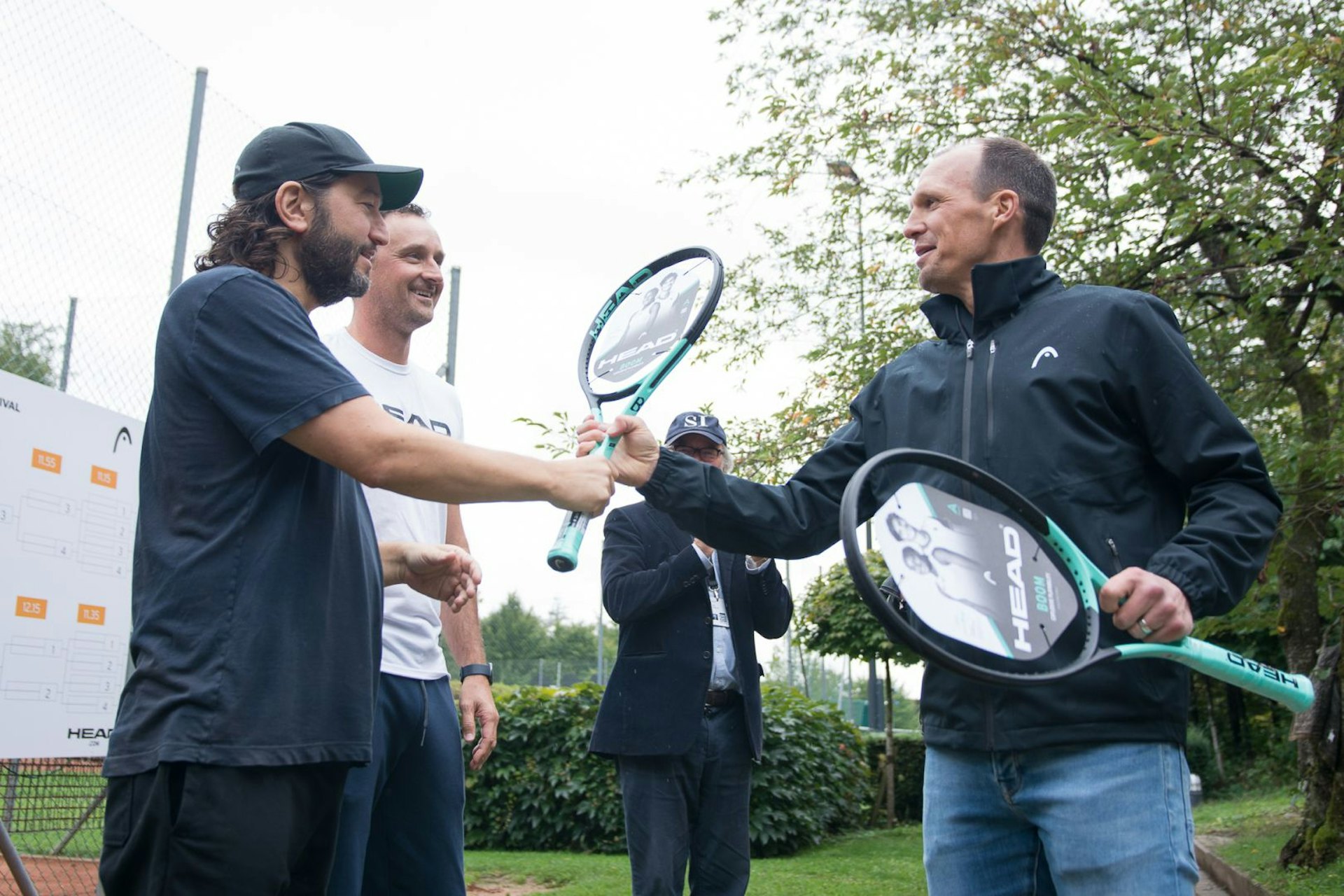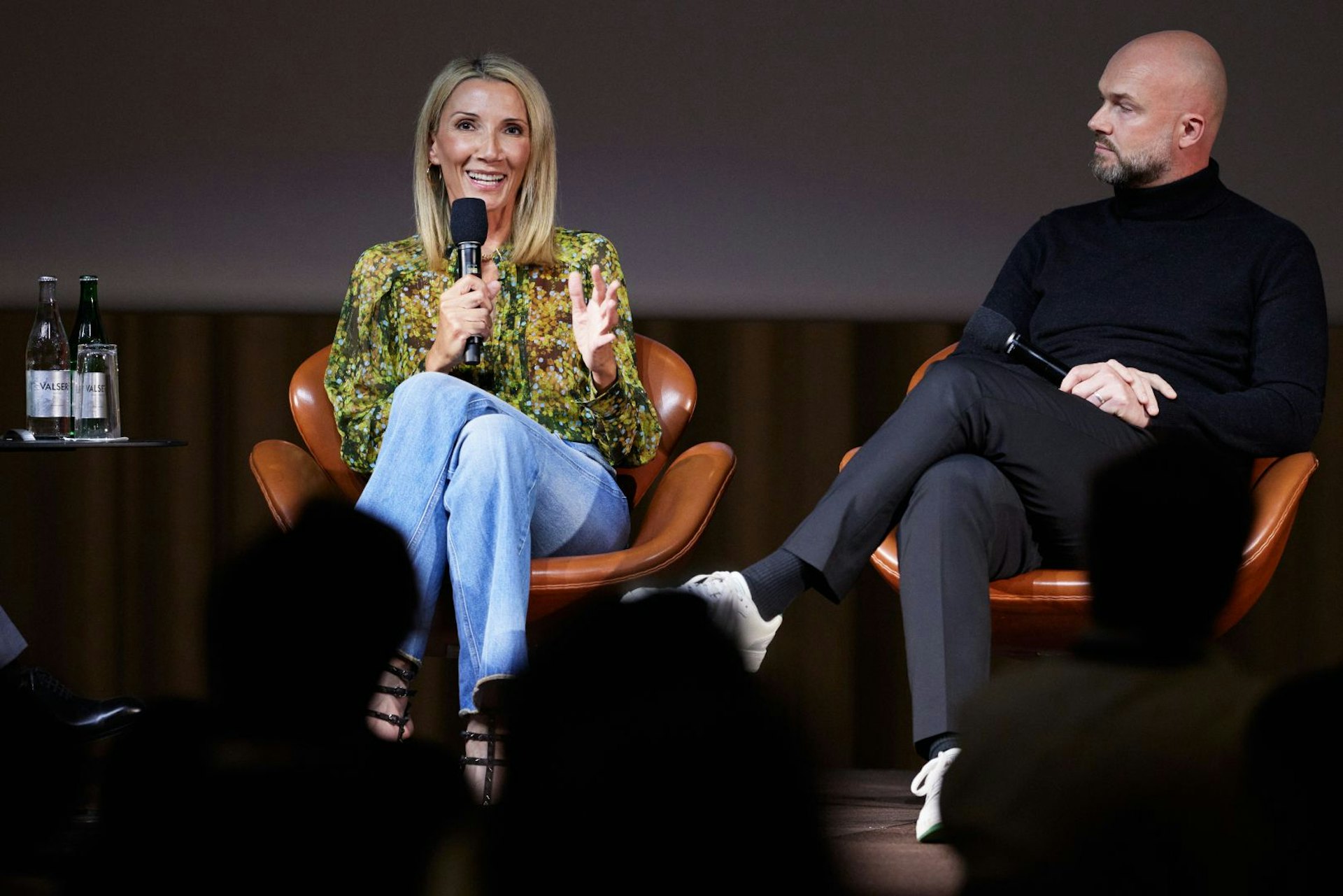 The Dolder Grand – der Stadtkurort Zürichs seit 1899. Das Dolder Grand bietet die perfekte Umgebung für Menschen, die Genuss, Exklusivität und Entspannung suchen: 173 luxuriöse Zimmer und Suiten, eine exquisite Küche, ein Spa auf 4'000 Quadratmetern und grosszügige Bankett- und Seminarräumlichkeiten. Das ursprüngliche "Curhaus" aus dem Jahr 1899 präsentiert sich neu als das Stadtresort der Luxusklasse. Seine erhöhte Lage, zwischen dem pulsierenden Leben der Stadt und einer erfrischend natürlichen Grünzone, bietet eine herrliche Aussicht auf die Stadt Zürich, den See und die Alpen.

Deadline Hollywood is the definitive choice for industry professionals and entertainment enthusiasts. Since its launch in 2006, Deadline Hollywood has become the #1 breaking news site in Hollywood and media news. Along with being the authoritative source for breaking news, Deadline prides itself on its journalistic integrity; something readers have long valued, which drives them to access the site multiple times each day.

ICT4Peace is a policy and action-oriented international Foundation. The purpose is to save lives and protect human dignity through Information and Communication Technology. Since 2003 ICT4Peace explores and champions the use of ICTs and new media for peaceful purposes, including for peacebuilding, crisis management and humanitarian operations. Since 2007 ICT4Peace promotes cybersecurity and a peaceful cyberspace through inter alia international negotiations with governments, international organisations, companies and non-state actors.

Spoundation Motion Picture AG is a marketing and event agency for cultural events, publications as well as online and offline platforms, based in Zurich. Its services include the acquisition and support of sponsors and partners, event, concept and implementation management.